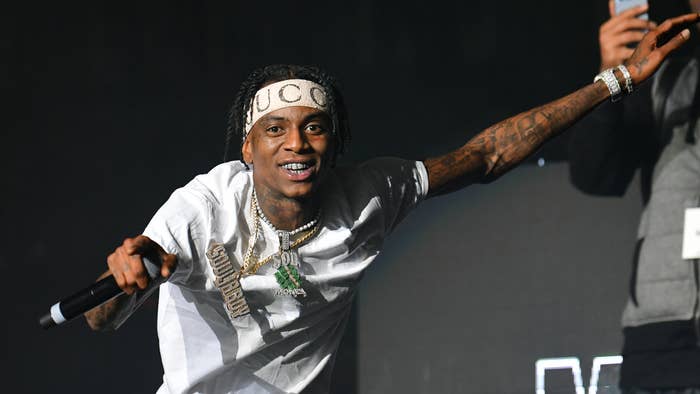 In a response that comes over 12 years late, Soulja Boy replied to an old Wizkid tweet in which the Nigerian singer-songwriter called him "wack."
All the way back in May, 2010, Wizkid shared his opinions on Soulja with the world. "I swear soulja boy is wack! jeeeezzzzz!" he tweeted over a decade ago, and after Soulja dropped his second studio album, iSouljaBoyTellem.
On Sunday, Soulja decided now was the perfect time to offer his response. "Ya mama wack," he wrote. "Shut ya bitch ass up."
Wizkid has yet to respond.
It's unclear what prompted the rapper to only just reply, but he didn't stop there. "If he says you wack, you wack," tweeted user Rinu Oduala, which prompted another tweet from Soulja. "Suck my dick from the back," he replied. 
In an Instagram Live session, per HipHopDX, Soulja explained that he only just saw the insult and wasn't going to take it. 
"I don't give a damn if it was 30 years ago, 30 minutes ago. N***a better not say my muthafuckin' name, bitch," he said in the Live stream, as seen below. "It's gonna [have] consequences, repercussions and responses every time! What the fuck! N****s don't get no Soulja Boy name pass card, n***a! We don't give a fuck if you ain't know you was gonna be famous when you said that shit. You famous now, n***a. I just now seen it, n***a. Who was you talking about?! Who the fuck this n***a talking about?!" 
Check out what Soulja had to say above.