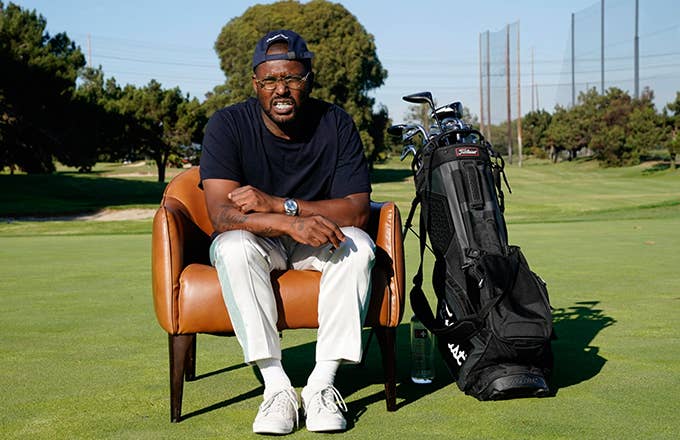 Schoolboy Q is known for his playful jabs at other rappers, but he's also not afraid to engage with Twitter trolls. He decided against it on Monday and instead listed off his "5 rap friends"—with some trash talk thrown in, of course.
"I was gone say sum mean things 2 a few ppl today," Q wrote on Twitter. "Instead I jus look at they avi pic say 'LOL' in my head... It's that easy rappers/singers. Trust me u win every time that way."
When a fan responded to ask if they can still say mean things to Tyler, the Creator, Q added, "I have 5 rap friends... Tyler Rocky Earl Vince... and my guardian MAC OF COURSE I still clown Mac til this day." 
Fans immediately started to ask Q about the rest of the TDE roster, to which he responded sarcastically.
"So u really want me 2 name my TDE FAMILY? We beefing," he said. "I hate Jay Rock cuhz he won a Grammy. I hate Kendrick cuhz he da goat... I hate soul cuhz he don't care about me nomo... I hate SZA cuhz she da best female doing it... I hate Zay because he actually da best in TDE."
Some fans misread his tweet and took it as an opportunity to compare TDE artists or even outright predict that Q would be dropped from the roster. Schoolboy again decided against being combative and took a moment to shout out Anderson .Paak.