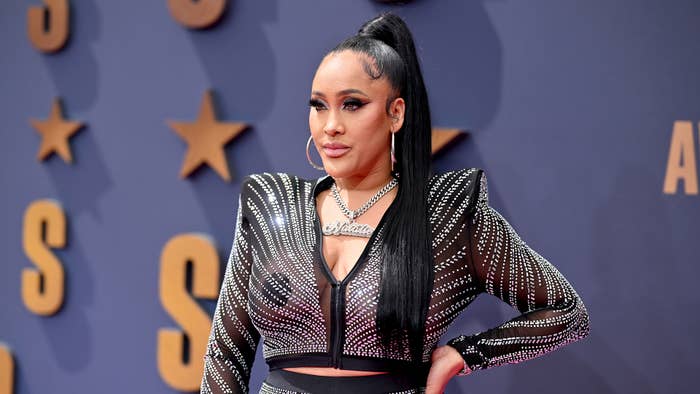 Reality star Natalie Nunn says she's received a big boost in exposure after Nicki Minaj name-dropped her on the Lil Uzi Vert collaboration "Endless Fashion."
"Hahahahha that shout-out got me a million-dollar deal," Nunn wrote on her Instagram Stories about the reference, which she thanked Minaj for last week. "Chile this is all really funny! Stay tuned @nickiminaj thanks again sis muahhh."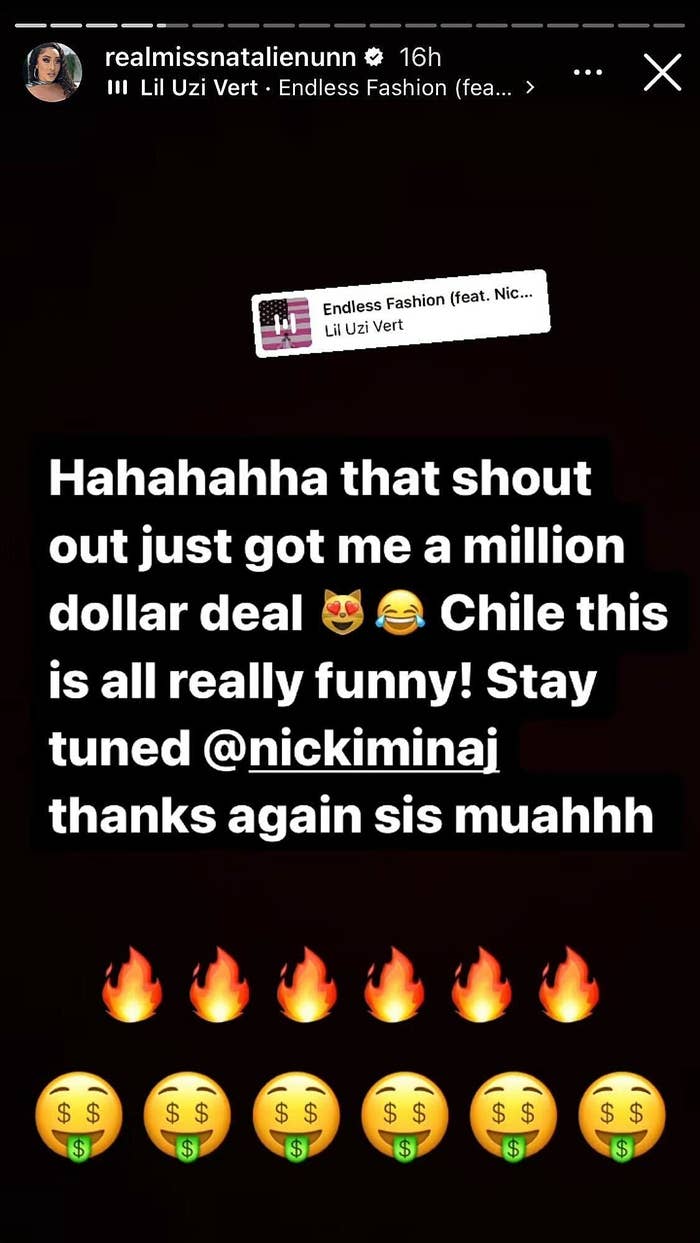 While she didn't offer further details regarding the $1 million deal, the Bad Girls Club and Baddies star made it clear that the reference has proved lucrative so far. In fact, it's started a trend on TikTok where people rap along to Minaj's verse while using a filter that makes their chin longer. Nunn, once again, doesn't have issues with the trend and shared a post encouraging people to get involved.
"#Big 🧢 Capricorn energy," she wrote. "I will always have the last laugh ... TikTok deal signed and sealed."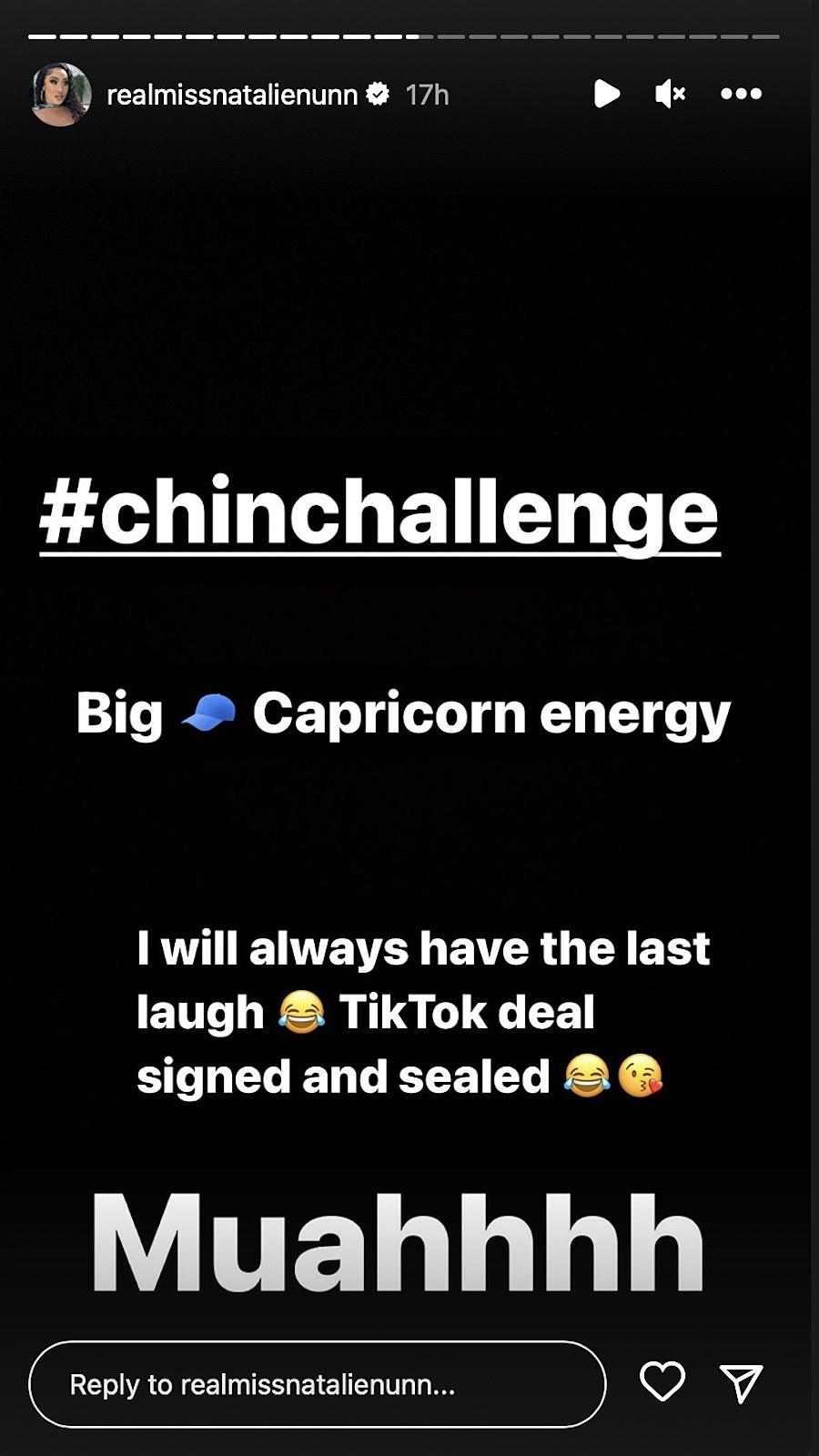 On the Pink Tape track, Minaj namedropped Nunn and referenced her chin. "Ayo, even if my name was Natalie, none of these bitches still couldn't chin-check me," Minaj rapped in the opening line of her verse on the track, which samples Eiffel 65's hit "Blue (Da Ba Dee)."
Following the release of the album, Nunn addressed the line and offered her appreciation for Minaj. "Shout-out to Nicki for the shout-out. I already told y'all this chin was, like, literally international," she said. "This chin has been making noise for years, and I love it here. And I hope if Nicki does a music video that I could be in it." She later shared similar sentiments on Twitter, where she encouraged fans to check out the track and show some love.
Nunn even got involved on TikTok, enthusiastically rapping along to the verse.
Pink Tape made a huge splash when it debuted last week, and it could be on track to be the first No. 1 hip-hop album of the year so far. In a post on their Instagram Story on Tuesday, Uzi indicated they might have even more new music on the way if the record lands at the top spot on the Billboard 200 chart. "Get this 2 number one 🥇 And I will drop the album The album yall really looking for 🤫🤫," Uzi wrote alongside the cover for Pink Tape. They also added Luv Is Rage 3 to their bio, suggesting the follow-up effort could be a sequel to 2017's Luv Is Rage 2, which peaked at No. 1 on the Billboard 200.