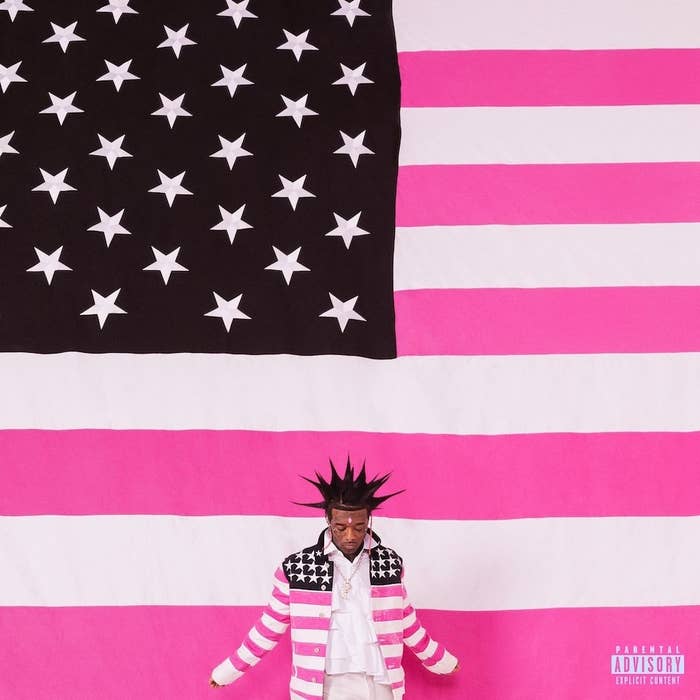 It's the day Lil Uzi Vert fans have spent years waiting for: Their oft-delayed Pink Tape album has finally arrived.
The Philly-born artist unleashed the much-anticipated project at midnight on Friday, about two and a half years after they began teasing it. The project marks Uzi Vert's first LP since 2020's Eternal Atake and their first solo effort since last year's Red & White EP.
The rapper initially told fans Pink Tape would arrive in October 2021, but ultimately postponed it because the recordings weren't up to their standards.
"Then it drop next week, and then it sounds like shit, and I gotta hear from like 100,000 people on the Internet, 'This sucks!'" they told a group of fans. "So you gotta let me take my time… I'm taking my time so it won't suck."
Fast-forward to March of this year, when Uzi Vert shed more light on Pink Tape's recording process and how they approached the project completely sober.
"It was challenging at first. But then after probably after a month, I got used to it," they told TMZ. "I thought that my creative process wasn't going to be the same because I wasn't on drugs no more. It was the same. Even better. Because I could think more clear and I could actually, like, instead of my words slurring, which is kinda of cool, everything made sense. I didn't just make random music. How can I say? I didn't play off the beat. I actually made song with topics this time."
Uzi Vert went on to say they recorded nearly 700 tracks for the album but managed to whittle the collection down with the help of some friends.
On June 26, Uzi Vert unveiled the project's official release date, cover art, and Gibson Harazar-directed trailer. The four-minute video follows Uzi Vert as he attempts to retrieve the pink diamond he had implanted in his forehead in 2021. The trailer also gave fans a taste of Pink Tape's eclectic sound, which includes everything from trap beats to pop-punk elements.
The album spans 26 tracks and includes appearances by Travis Scott, Nicki Minaj, Don Toliver, and more.
You can stream Pink Tape now on Apple Music and Spotify.