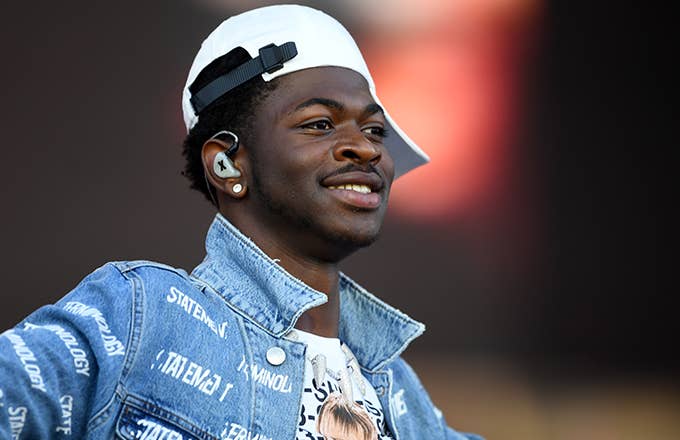 It's been a crazy year for Lil Nas X so far. The "Old Town Road" artist has experienced an unprecedented level of success with his breakthrough single, and now he's made history with it. 
Now that "Old Town Road" has maintained No. 1 on the Billboard Hot 100 chart for its 13th consecutive week, it's the longest-running hip-hop song to claim the top spot. It has eclipsed Black Eyed Peas' "Boom Boom Pow," Wiz Khalifa and Charlie Puth's "See You Again," and Eminem's "Lose Yourself."
Only two other songs, Boyz II Men's "End of the Road" and Brandy and Monica's "The Boy Is Mine," have achieved the same feat of 13 weeks at No. 1.
The news arrives just one day after Lil Nas X came out on social media to close out Pride Month. "Some of y'all already know, some of y'all don't care, some of y'all not gone fwm no more," he wrote in a post that ended with a rainbow emoji. "But before this month ends I want y'all to listen closely to 'C7osure.'" He followed it up by saying he thought he "made it obvious."
Lil Nas X was met with love and support from fans and fellow musicians upon sharing the post.