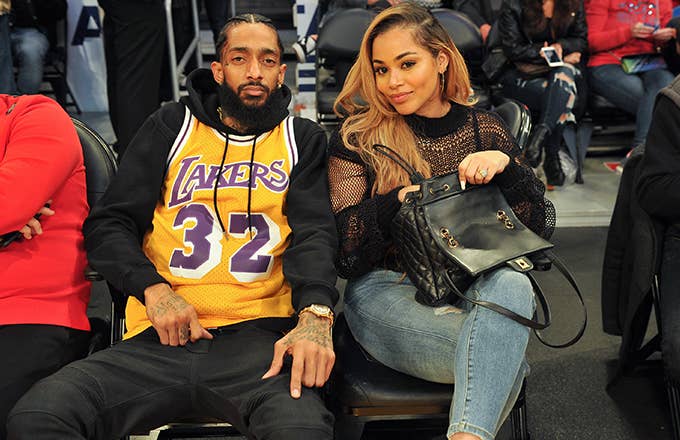 On Thursday Nipsey Hussle would have turned 34 years old. Fans flocked to Twitter to remember the West Coast legend and celebrate his life, and now his longtime partner, Lauren London, has shared a heartfelt note she wrote for his birthday. "Today we celebrate you my beloved," she wrote on her Instagram on Thursday.
"We are to live in our highest vibrations today because that is how Nip lived his life," London continued. "We should encourage and inspire today because that is how Hussle lived his life. Today we should love and give truth because that is how He lived his life. His Purpose still lives on with us all. Ermias wasn't a sad soul. He was a powerful strong magical soul. Today is the day we lift up. Long Live my other half. My beloved King, Ermias, Nip Hussle The Great! I miss you. I love you. Still here holding it UP!"
She shared the emotional message alongside pictures of the rapper, including one of her by a small memorial in his honor. Fans urged the family of Nip to hold a public celebration of the late rapper's life, but they instead chose to mourn in private. London is the mother of Nip's youngest child.
On Thursday the Marathon Clothing Store was walled off to deter public gatherings outside of the store, which is where Nip was shot on March 31.