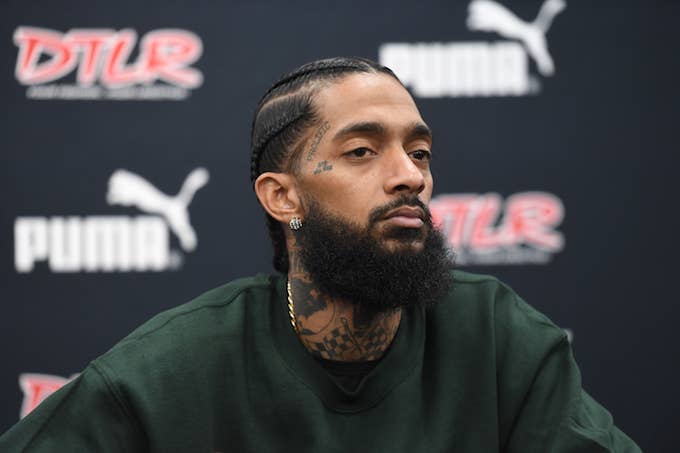 Nipsey Hussle's family has declined suggestions for a public birthday in celebration of the rapper because the family is still in mourning.
According to TMZ, there won't be a city-wide celebration in Los Angeles even though fans are urging for one, offering up suggestions n how to commemorate his birthday. Rather than have a huge public event, Nip's family will meet on Aug. 15, on what would have been his 34th birthday, and commemorate him in private.
The LAPD is reportedly anticipating the possibility of some trouble at Nips' Marathon Clothing store. Fans who try to visit the shop in his honor will be greeted by a large police presence and extra barricades. In July, sources told TMZ that police will be heavily monitoring the area around the store as well, where Nip was shot and killed on March 31.
Marathon Clothing will be shut down until further notice to allow for the construction of a tower in tribute to the late rapper. Reports first started to circulate in early August that a chain-link fence had been placed around the area, which Nip's longtime partner, Lauren London confirmed on Instagram, writing in part that the "forthcoming Nipsey Hussle Tower" will "commemorate [sic] and honor the life and legacy of Nipsey." It's unclear if the tower will be ready in time for his birthday.