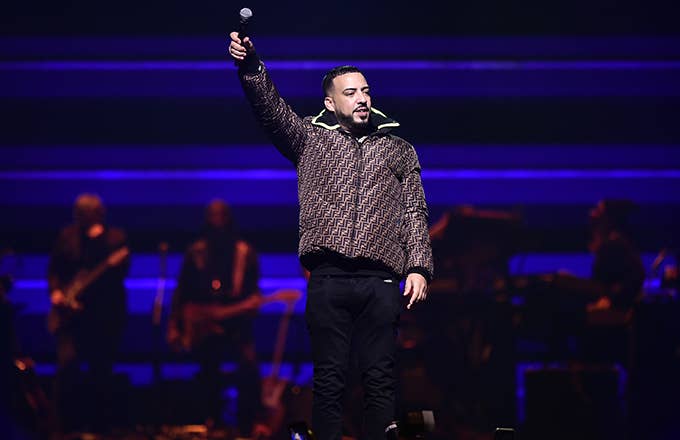 French Montana found himself the victim of 50 Cent's relentless trolling just as 2019 came to a close, and the beef has only gotten more severe over time. It all started with a Bugatti Veyron French bought, which 50 claimed was an older model. Then Fif made the accusation that French had been faking his streaming figures, which he obviously didn't take too kindly to. Now French has hit back at the notorious troll with a post on Instagram in which he accuses Fif of being a snitch.
"Where I'm from it doesn't get no worse than this," French started his lengthy all-caps post, which includes paperwork that he insists backs up his claims. "A real life Rat. WOWWWW 59 is a government informant and here's the paper work to prove it!!! I swear this my last post. This beef is over. He already called the system on me!! I had to put the nail in the coffin. How can you support anything this guy do. Like father like son. His name is highlighted just incase you can't find the dinosaur."
50 Cent has his real name, Curtis James Jackson, highlighted in the document. Additionally, French shared the post with the location tag "GET EM Locked UP." Last year, Ja Rule also accused 50 Cent of being a snitch.
50 Cent has yet to respond to the allegations, but it likely won't be long until he fires back.