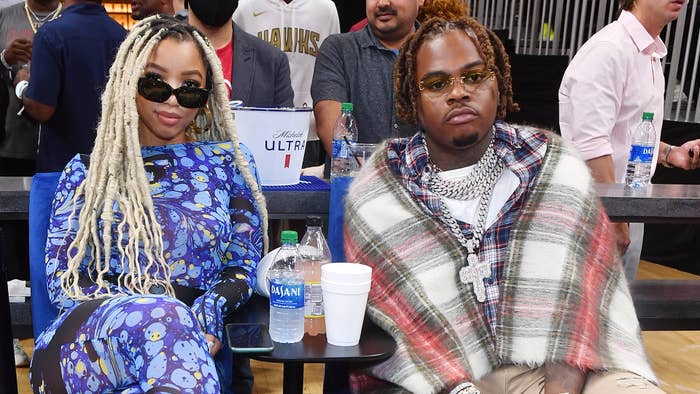 Not long after landing the No. 1 album in the country, Gunna has been spotted holding hands with Chlöe despite previously downplaying dating rumors.
As noted by Hollywood Life, the two were photographed holding hands while shopping together in West Hollywood on Wednesday, Feb. 9.
After Gunna playfully flirted with Chloe Bailey over Instagram, they were seen together at an Atlanta Hawks game in October 2021. This immediately fueled rumors they were dating, but they haven't confirmed anything yet. Still, the "You & Me" collaborators don't appear to be dodging any dating talk with their latest excursion in L.A.
Last month Gunna downplayed the dating rumors when he said he's not ready to be in a relationship. "We're really close friends, we got a hit song together," he said on the Breakfast Club, admitting his initial shout-out was him "kinda shooting my shot a little bit." When asked how he would feel if she decided to move on with someone else, he confessed that it "wouldn't be very P of her, to take my time and waste it."
Chlöe did the same. "I feel like everybody wants to know about my love life. My love life is music, darling," she said during an Instagram Live stream. Many people didn't really buy what they were saying then, and they definitely aren't buying it now they've been seen on a PDA-filled shopping date together. 
Check out reactions to the sighting of the pair together below.