Viral Video Shows Drake and Crew Attempting to Swat Bee Away From Rapper: 'I Hate Bees on God'
A clip of Drake and his crew attempting to prevent a vicious bee sting in Saint-Tropez is making the rounds online, much to the amusement of fans.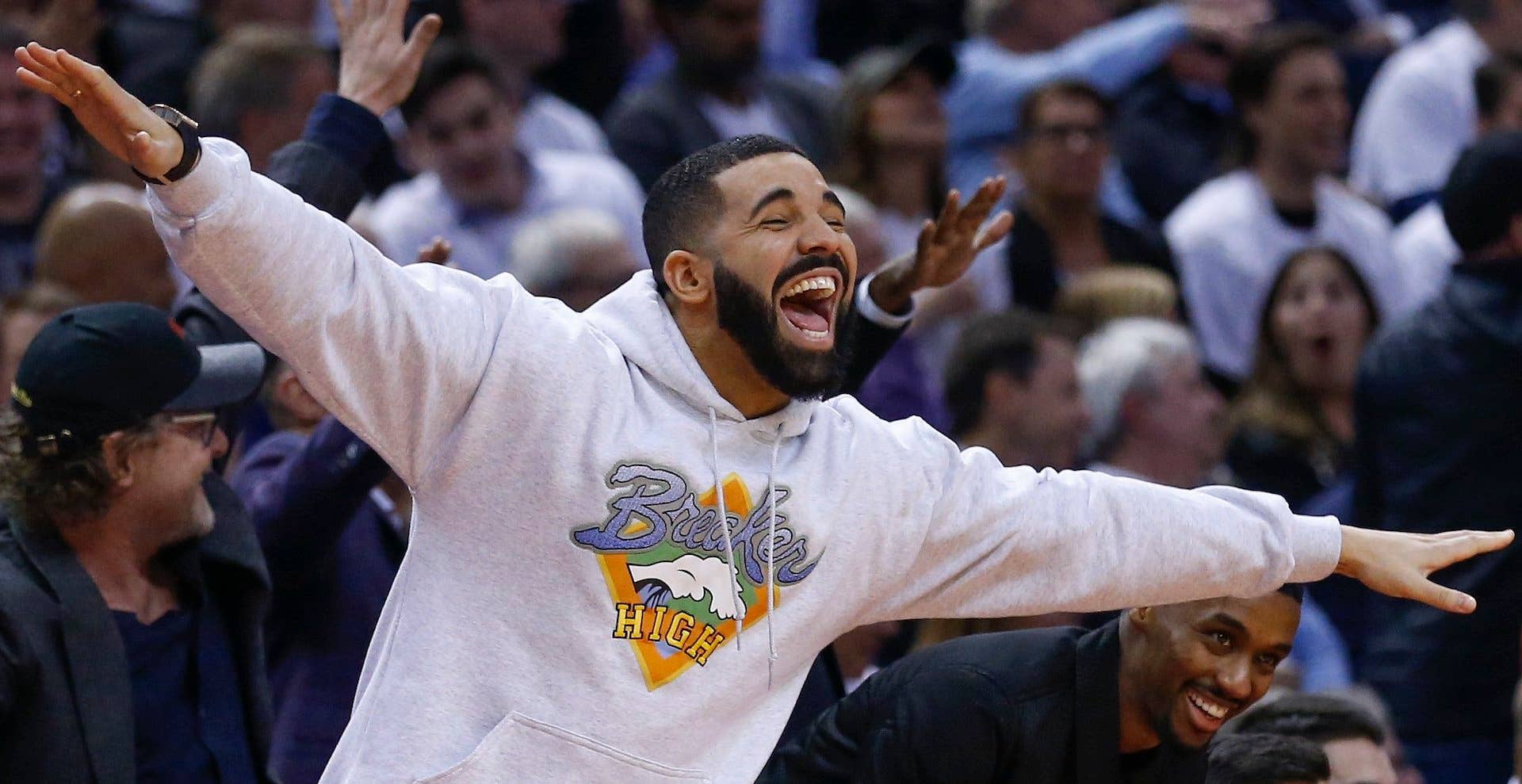 Getty
Image via Getty/Rick Madonik/Toronto Star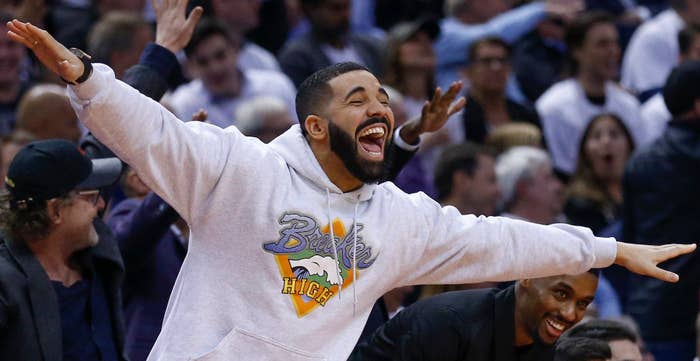 An amusing clip of Drake and members of his crew attempting to swat away a bee, or possibly multiple bees, has surfaced online.
The short but hilarious video shows Drizzy out in Saint-Tropez, France under what looks to be intense distress due to the presence of at least one bee. He's seen weaving back and forth while his crew tries to eliminate the bee(s) for him.
The clip garnered a response from Drake, who made it clear he's not a fan.
"I hate bees on god," he wrote in a comment on a fan account's post sharing the video. The viral moment also raises the question, does Drake employ someone as his own personal bee swatter? Is their job title just "Bees"? Much to think about.

At the same party, as TMZ reported, Drizzy was subjected to Joe Budden's "Pump It Up" and even shared a video laughing it off on his Instagram Stories. He's been living it up in Europe following the release of his chart-topping record Honestly, Nevermind, and from the sounds of things he'll be staying out there for a bit longer to perform a series of club shows across the continent. As Rolling Stone reported, Drake will kick off the gigs on Aug. 11 at the SantAnna Beach Club in Mykonos, Greece, followed by shows in Saint-Tropez, Marbella, and a final night in Ibiza at a 7,000-capacity open air beach club.
It's possible he could extend the mini tour to a fifth show in either Cannes or Monaco. He'll be joined by his Honestly, Nevermind collaborator Black Coffee for some of the dates. Special guests are expected to be revealed later down the line.