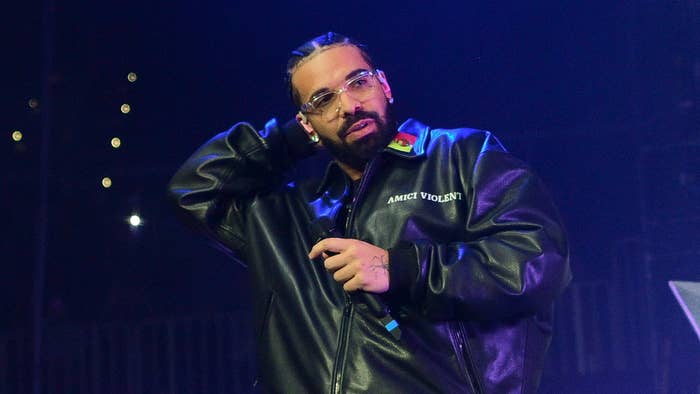 With the imminent arrival of Scary Hours 3, Drake has teased that he's not taking a break from music despite previously indicating he wanted some time off after For All the Dogs.
"I'll say this to you I'm not… I feel no need to appease anybody. I feel so confident about the body of work that I just dropped that I know I can go and disappear for whatever… six months, a year… two years," Drake says in the cinematic teaser for Scary Hours 3, the third installment of his EP series. "Even though I'm not into the lengthy, super-lengthy disappearances for the sake of mystery. You know, ultimately it's coming to me in a way that I haven't experienced since maybe, like, If You're Reading This where it's just kind of like I feel like I'm on drugs."
Drake's landmark mixtape If You're Reading This It's Too Late dropped in 2015, the same year he teamed up with Future for What a Time to Be Alive. Just over a year after the tape's release, he also dropped Views. It was, to put it lightly, a prolific period for the 6 God.
"I feel like I'm in that mental state without doing anything," the teaser continues. "I did those songs in the last five days. I didn't have one bar written down for those songs on the night that For All the Dogs dropped. It's not like I'm picking up from some unfinished shit. You know, it's just happening on its own. And who am I to fight it? And to fight back against the right thing would be, well, you know..."
Following the release of For All the Dogs, Drake appeared on an episode of Table for One on SiriusXM and indicated that he was looking to take something of a break to focus on his health.
"I probably won't make music for a little bit, I'm gonna be honest," he said in October. "I got some other things that I need to do for some other people that I made promises to but I probably won't make music for a little bit. I'm gonna be real with you. I need to focus on my health, first and foremost. And I'll talk about that soon enough. Nothing crazy, but I want people to be healthy in life and I've been having the craziest problems for years with my stomach."
As for how long he expected to take a break, he added, "I'mma lock the door to the studio for a little bit. ... I don't even know what a little bit is. Maybe a year or something. Maybe a little longer."
However, he's seemingly walked back on that, what with the imminent release of Scary Hours 3 and the recent announcement of his 2024 tour with his "First Person Shooter" collaborator J. Cole, whom he just teamed up with for a video.