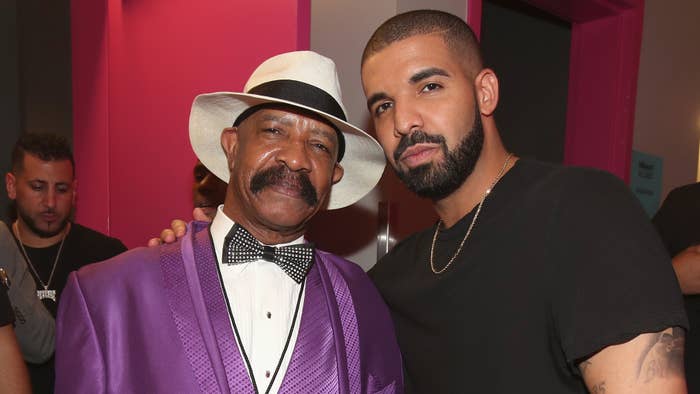 In a post shared on his Instagram Stories, Drake revealed his dad Dennis Graham's ancestry results.
The Ancestry.com results showed that the older Graham is estimated to be at least 30 percent Nigerian, with Cameroon, Congo & Western Bantu Peoples heritage sitting at 28 percent, while the Ivory Coast & Ghana landed at 11 percent. Various other percentages below ten percent were included, such as England & Northwestern Europe, Scotland, and Mali.
"This is my dad's results," Drake wrote alongside the screenshot. "Does this mean I'm a Naija man finally?"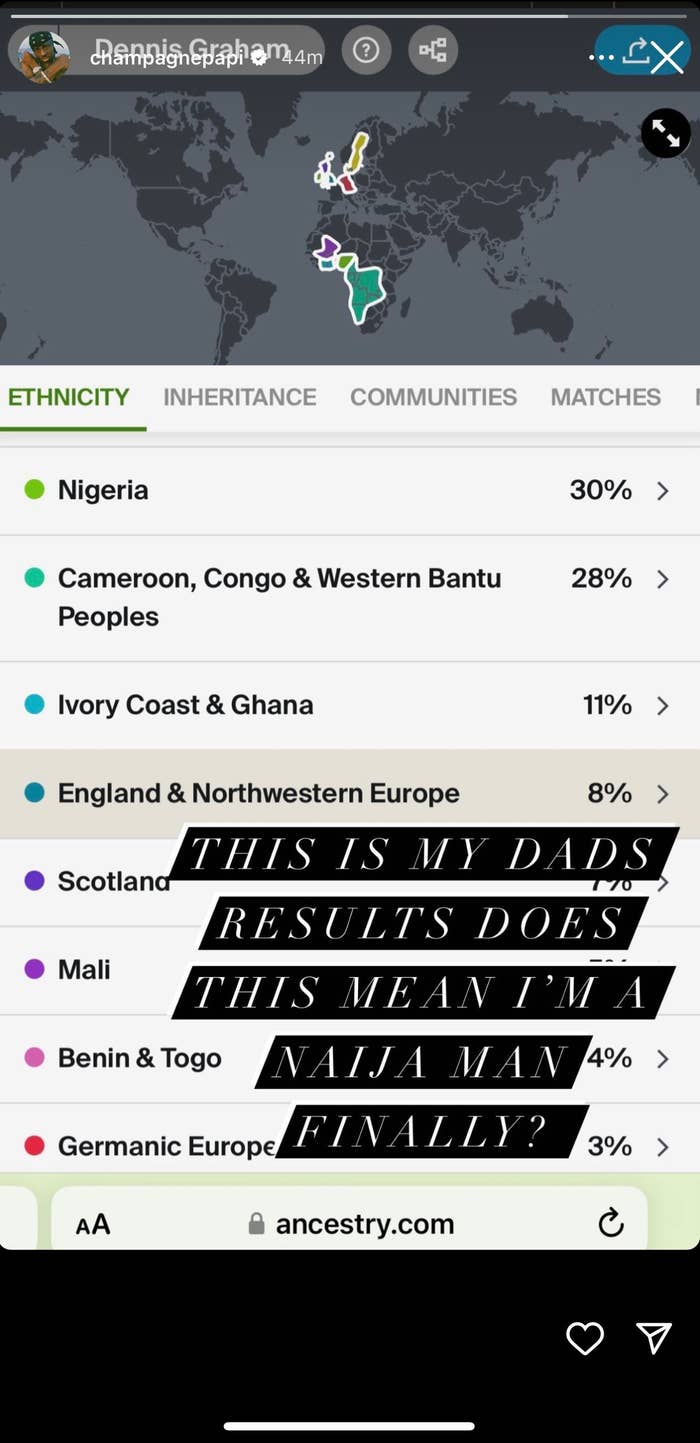 Last year, Drake's father paid tribute to his son with a huge tattoo of his face. Despite the tribute, Drake seemed less than thrilled about the result. "I was just sitting here thinking why you do me like this we family," he wrote in a since-deleted Instagram post. The tattoo was done by artist Money Mike, who took inspiration from the Nothing Was the Same cover art for the piece. Drake doesn't have a tattoo of his father, but he does have one of his mother, Sandi Graham. 
Drizzy is about to set off on his It's All a Blur Tour, alongside his Her Loss collaborator 21 Savage, starting next month. The tour will wrap up with a pair of hometown dates at Toronto's Scotiabank Arena.