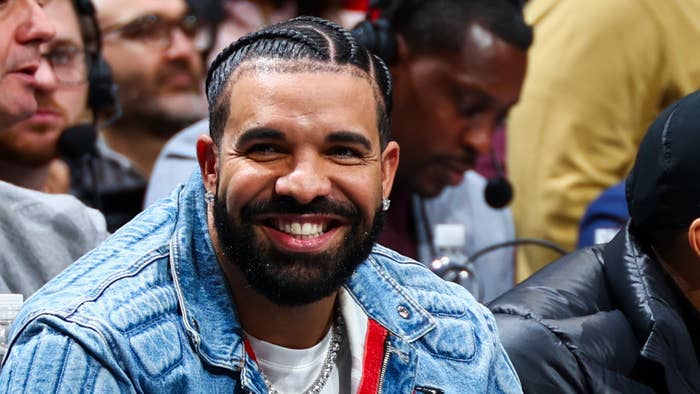 Drake dominated the rap categories at the 2023 Billboard Music Awards.
The 37-year-old rapper was nominated for 14 awards, and at the ceremony on Sunday (Nov. 19), he picked up five wins. All of his wins were in the rap categories, although he was also nominated in dance categories on account of his Honestly, Nevermind album.
Fresh off the release of For All the Dogs: Scary Hours Edition, Drizzy picked up the awards for Top Rap Artist, Top Rap Male Artist, Top Rap Touring Artist for his It's All a Blur Tour, Top Rap Album alongside 21 Savage for Her Loss, and Top Rap Song alongside 21 again for "Rich Flex." Categories he missed out on winning included Top Artist, which Taylor Swift took home, Top Male Artist, and Top Dance/Electronic Album for Honestly, Nevermind.
The only two artists to take home more wins than Drake on Sunday were Morgan Wallen with 11, and Swift with 10. Following the ceremony, Drake and Swift are now tied for the most wins of all time at the Billboard Music Awards.
Fellow Young Money rapper Nicki Minaj also picked up a major award at the show last night, walking home with Top Female Rap Artist. In an acceptance speech, she thanked her fans and told them to look forward to the arrival of Pink Friday 2 on Dec. 8, which is also her birthday.
Drizzy's For All the Dogs debuted at the No. 1 spot in October, sitting at the top spot for one week. However, the addition of six new tracks to the project with its Scary Hours Edition means it could land at the top spot again, so long as Swift doesn't cling on to the spot with the rerecorded version of her album 1989. In fact, Drizzy recently gave a shout-out to Swift's chart success on the track "Red Button."