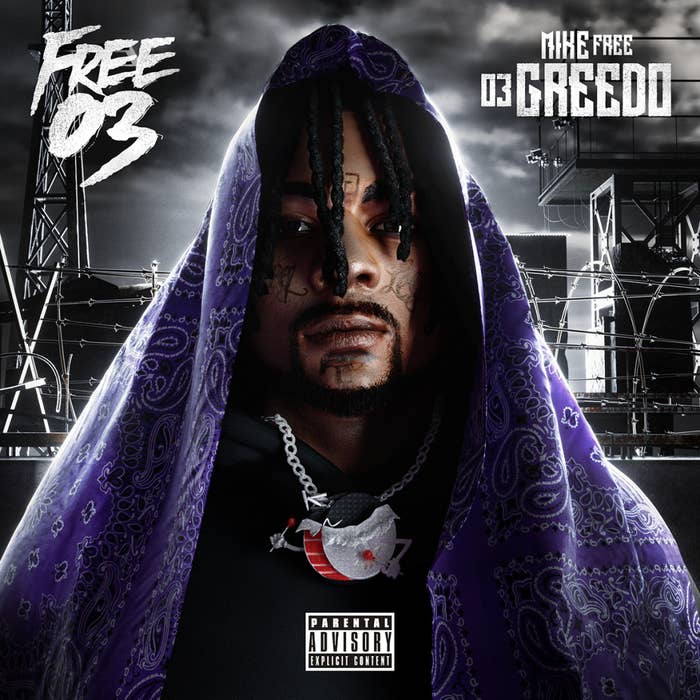 03 Greedo is finally coming home, and he's got a new project to celebrate his impending release from prison.
Entirely produced by Mike Free, Free 03 sees Greedo collaborate with the likes of BlueBucksClan, OhGeesy, KenTheMan, and the late Drakeo The Ruler. The project serves as a follow-up to 2020's Load It Up Vol. 01 with RONRONTHEPRODUCER, although he dropped the 03 Inna Key EP in 2021.
The new music comes as the Texas Department of Criminal Justice has confirmed Greedo, who was sentenced to 20 years in prison in 2018 after taking a plea deal, will be released on parole on Thursday, January 12. Prolific rap journalist Jeff Weiss, a longtime supporter of Greedo's legal battle, confirmed Greedo will be heading home sometime this week.
"Out of respect for Greedo's right to break the news however he wants to break it, I can't officially confirm anything," he wrote. "But this Texas parole info is accurate. 03 should be coming home at some point this week. A 5-year nightmare finally coming to an end."
The 32-year-old rapper was facing a daunting 300-year sentence on third-degree unlawful possession of a firearm by a felon and first-degree possession of a controlled substance charges. While he was ultimately sentenced to 20 years in prison in 2018, there was potential for him to get out in five years on the condition of good behavior. The charges stem from an arrest in Texas in 2016, when authorities recovered four pounds of methamphetamine and two firearms in his vehicle during a traffic stop.
Check out the Free 03 project in full below via Spotify.