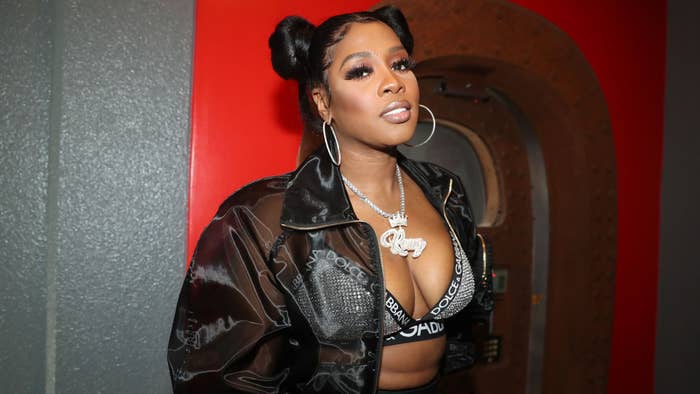 Remy Ma is opening up about her thoughts on Doja Cat. 
The MC, on a new episode of Drink Champs, told told N.O.R.E. and DJ EFN that while she's a Doja fan, she's not entirely sure if she should be classified as a rapper. 
"I don't think she's a rapper," Remy said. "Let's be clear with that. They put her in the rapper category, I don't think she's a rapper. But she makes dope records, and I think she's dope."
This debate isn't brand new. Last May, Doja earned a nod for Best Female Hip Hop Artist at the BET Awards, when some on social media began to question the decision and claim her to be a pop star. But just because she makes chart-topping hits, Doja doesn't think her abilities should be ruled out, writing last year that she doesn't want fans to "disrespect me as a rapper."
"After the last song I dropped you will respect my pen and that's that," Doja wrote last May. "Stream 'Very Best.'"
2022 Grammy nominations aren't helping fans figure out how to classify Doja's sound, either. The musician is nominated in both the Best Melodic Rap Performance category and Best Pop Vocal Album category for Planet Her, along with some additional nods. And in a September 2021 interview with Complex, Doja recognized that her music tends to shift in sound, explaining that she still pushes for her albums to be consistent minus some "stick-out" songs.
"I wanted everything to be very clean," she said. "I had songs that maybe sounded too Prince or a little too hip-hop or something. The thing is, 'Ain't Shit' is the one stick-out record on the album. I feel like I was OK with that, because that song meant so much to my fans and meant so much to me. So that one gets a pass. But yeah, that's kind of how I feel about the weird, weird tracks."