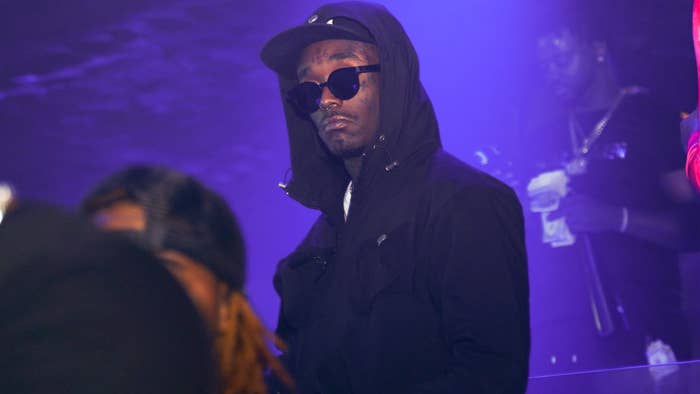 Lil Uzi Vert and Kanye West have worked together before, and while he hasn't been heard on the yet-to-be-released Donda, Uzi still took to Twitter Monday to share some recent opinions on Yeezy.
"Kanye a fake pastor," Uzi tweeted alongside a laughing emoji. He'd later delete the tweet.
While fans aren't sure where Uzi's statement stems from, they still joked around with him on the app as he explained his thoughts a bit more. When a fan responded, "And you a real devil worshipper," Uzi kept the conversation going and replied, "You get it my boy."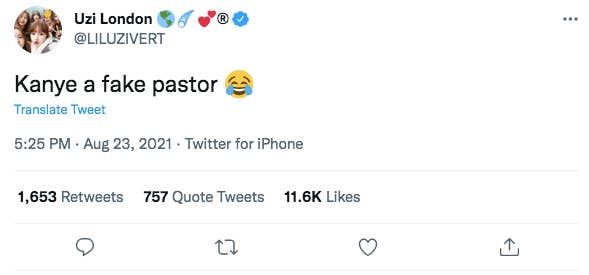 Shortly after, another user told Uzi he was "mad" he got "left off" Yeezy's upcoming album, to which the rapper implied that he didn't want the tweets to take away from his chances to get a "head bag mask thing."
"Chill bro before he don't send my head bag mask thing," Uzi tweeted in response. 
Earlier today, Yeezy shared a screenshot of Drake's Toronto residence for only a few moments on Instagram before deleting it in the midst of an ongoing feud with the Canadian rapper. Our recap of their recent back-and-forth—from Drizzy's part on a Trippe Redd track to 'Ye's near-doxxing moment—can be checked out here.