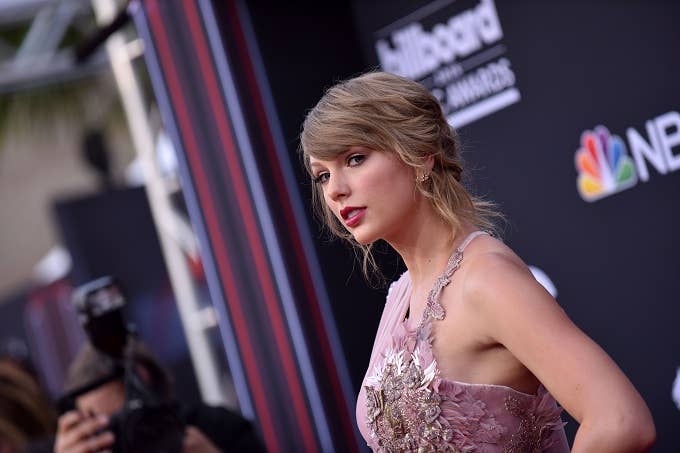 It's hard to name a more iconic duo than Taylor Swift and being apolitical. The pop singer previously caught flak for her notable silence in the lead-up to major elections, but it seems like two years of a Donald Trump presidency were enough to change that. 
Swift broke her silence on Instagram, sharing that she's supporting the former governor of Tennessee Phil Bredesen in his Senate race and House member Jim Cooper. Both candidates are members of the Democratic Party and Swift plans to vote for them because of their commitment to equality. 
"In the past I've been reluctant to publicly voice my political opinions, but due to several events in my life and in the world in the past two years, I feel very differently about that now," Swift said. "I always have and always will cast my vote based on which candidate will protect and fight for the human rights I believe we all deserve in this country. I believe in the fight for LGBTQ rights, and that any form of discrimination based on sexual orientation or gender is WRONG. I believe that the systemic racism we still see in this country towards people of color is terrifying, sickening and prevalent. I cannot vote for someone who will not be willing to fight for dignity for ALL Americans, no matter their skin color, gender or who they love."
Bredesen thanked Swift for her support on Twitter. 
Swift singled out Bredesen's opponent Marsha Blackburn for voting "against equal pay for women" and supporting anti-LGBT legislation. 
"These are not MY Tennessee values," Swift said. "For a lot of us, we may never find a candidate or party with whom we agree 100% on every issue, but we have to vote anyway."
She closed the message by reminding everyone in Tennessee to register to vote ahead of the October 9 deadline. 
"So many intelligent, thoughtful, self-possessed people have turned 18 in the past two years and now have the right and privilege to make their vote count," she said. "But first you need to register." 
Swift has taken a side once before, making donations to the March For Our Lives efforts to push for gun control legislation and publicly supporting the movement on social media.