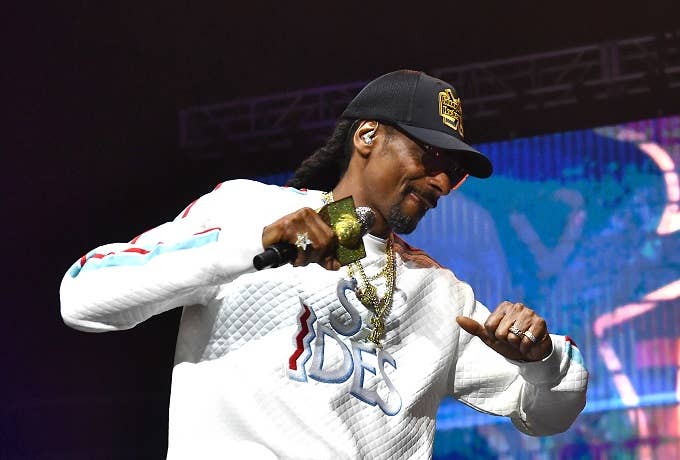 Snoop Dogg wanted to make it absolutely clear how he feels about Donald Trump while standing in solidarity with furloughed federal workers suffering under the president's border wall-fueled government shutdown.  Since we live in the age of "FDT" and not "have you no decency, sir?" the rapper shared a delightfully vulgar takedown of the president and his harmful policies while warning blue-collar workers against repeating mistakes made in 2016. 
"I just want to say this real quick...All you people from the federal government that not getting paid right now, ain't no fucking way in the world y'all could vote for Donald Trump when he come back up again," he said, in a video captured by TMZ. "If y'all do vote for him, y'all some stupid motherfuckers. I'm saying that to y'all early."
Snoop — decked out in an incredible, Jeezy-centered take on Trump's famous hat — said that he feels for the workers who aren't being paid. The Doggfather thinks that puts him one-up on Donald.  
"All you federal government people that's not being paid, that's being treated fucking unfairly right now...that's so terrible," he said. "And this punk motherfucker don't care."
Snoop closed his rant with another warning before telling Trump and all of his supporters off one final time.
"When the shit get back on and y'all get y'all jobs back and it's time to vote, don't vote for that n*gga. Please don't. Look what he do," he said. "Y'all honest, blue-collar, hardworking people in suffering. Fuck everybody down with Donald Trump. You gonna shut the government down? Yous a piece of shit."