Meek Respects Russ Because He 'Tells the Truth'
Meek Mill shared that he's a fan of the 'Zoo' rapper in a new interview.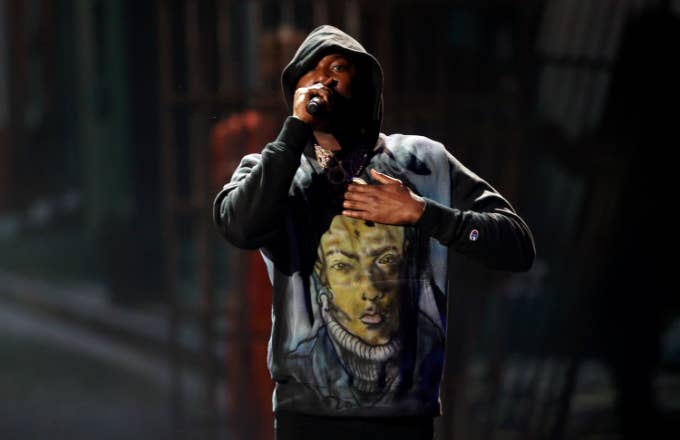 Getty
Image via Getty/Frederick M. Brown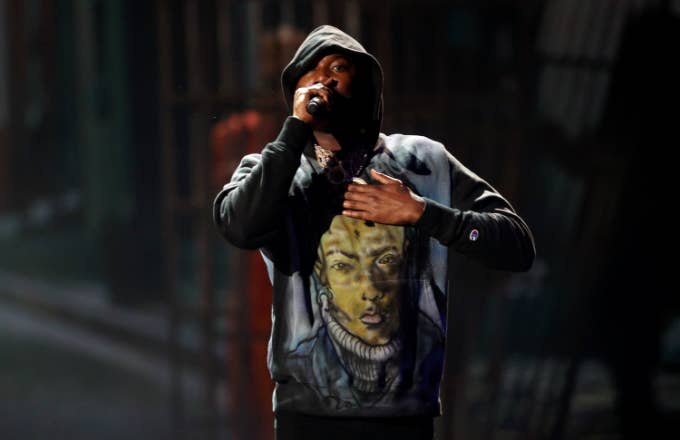 Meek Mill knows a thing or two about being dragged all over the internet. So, it makes a certain sort of since that he'd find a kindred spirit in Russ, a rapper frequently clowned for his earnestness. 
Mill told RapCaviar that Russ initially rubbed him the wrong way but that he came around on the rapper after seeing him work. 
"Me and Russ had a lightweight argument at the end of the night. We happened to be staying at the same hotel," he said. "We said a few words and shit. He expressed himself in an emotional way. He tells the truth a lot and a lot of people are not really fine with hearing the truth."
Given that Meek's career low point came after raising questions of hip-hop authenticity and finding out that very few other people cared, it's understandable that he likes what he sees in Russ, who makes most of his music on his own. 
"I've been around Russ two or three times. I respect he's making the beat, music, hook and verses. In this game, you have to respect that," he said. 
While social media users frequently accuse both Meek and Russ of taking L's, Meek seemed confused by the concept, adding that if his life is losing, then he wants to know what winning looks like.
"I've been in the situation where everyone [says], 'L this.' I'm like, 'L? I just bought two Maybachs just yesterday, what the hell are y'all talking about?'" Meek said. "Y'all need to revamp this whole social-media shit."