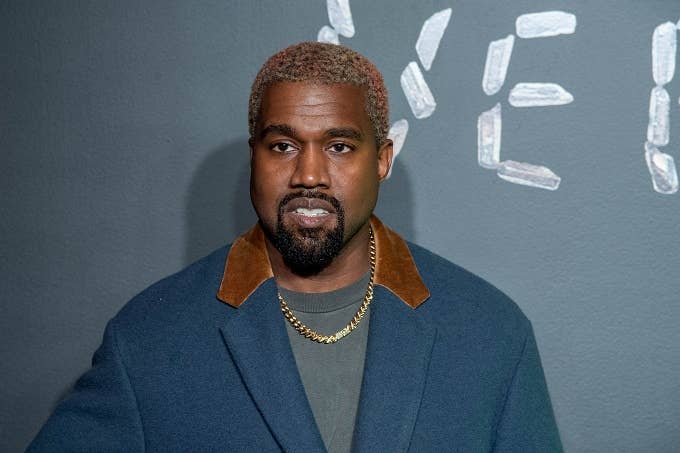 It seems like Kanye West wants to close out his Sunday Service series in an appropriately religious manner. 'Ye shared that he's going to do a Sunday Service performance on Easter Sunday at Coachella. 
Kanye announced the special service to a plane full of excited fans and Kim Kardashian spread the (good) news to people outside of the aircraft. 
Coachella confirmed the service with a post to their own Twitter. 
The announcement of a Coachella-edition of Kanye's star-studded Sunday performances comes after Yeezy hinted that they were coming to an end. In an outdoor performance that was attended by the likes of Tyler, the Creator and Courtney Love, Kanye implied that the services are nearly finished. 
Prior to this announcement, Kanye West's name was a notable absence from the festival's lineup. Reports and interviews with people involved with the festival indicated that West wanted to perform in a dome in the middle of the Polo Grounds, as opposed to an endcap stage. This demand wasn't something that organizers could give in on.
"He has some great [production] ideas, but we just weren't able to pull them off right now," festival co-founder Paul Tollett told the Los Angeles Times. "I'd like to circle back with him and figure out a future plan of what to do with what's in his head. He's very capable of coming up with ideas that work that are pretty great. Up until Jan. 1, we were making a poster with Kanye on it. We started realizing we're probably going to have an impasse production-wise."
While there's no indication that Tollett's team relented on the dome idea, it's clear they were able to work something out.