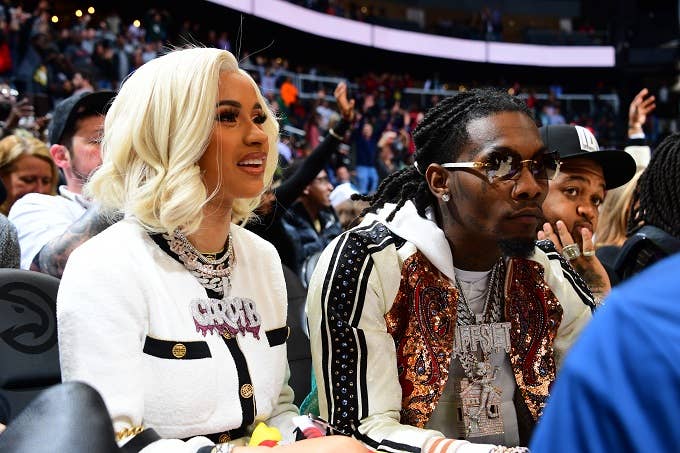 Cardi B doesn't suffer fools and that goes double for the types who peddle conspiracy theories about her recent split with Offset. Cardi took to Instagram Live to head off the idea that she separated from her husband for the press it would generate. 
"I just really hate how people say we trying to do this for publicity," she said. "Think we want to put our life out there for what — what we gain from publicity? Nothing."
Cardi definitely has a point. The fact that she made her name on being brashly and unapologetically herself and backed that up with one of the best rap albums of 2018 puts her above the realm of a tabloid striver. She has hits and a captivating personality. The press comes to her. 
She also countered the idea that her entire relationship was a stunt to generate headlines. 
"I've been seeing a lot of people say that my relationship was fake. Bitch, there's certain things called love," she said. "People do fall in love. Like my relationship was never fake. I met this n*gga, he was on my ass, I gave him a chance and we fell in love with each other."
Cardi pointed out that having a child with someone is a bit far to go to grab a few headlines. 
"But we never did anything for publicity, bitch. You think I got f*cking pregnant, could have ruined my career for f*cking publicity?" she said.
With that settled, Cardi shared with her fans that she grew a lot from her relationship with Offset. 
"'I learned a lot," she said. "I ain't really know much about the music industry and you know my husband helped me. He made me wiser. He let me open my eyes to a lot of things, and even though we are not together anymore, I learned a lot."
It's clear that the pair had genuine affection for each other. Even in the middle of Cardi tweaking her hits to dunk on her ex, Offset dropped his guard to tweet out that he missed her.