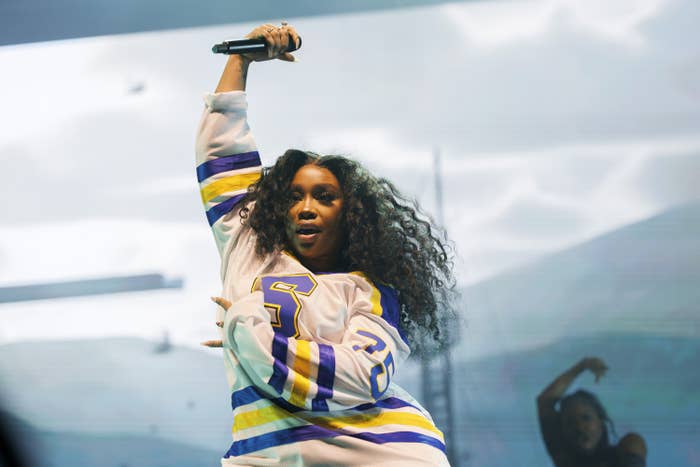 SZA has been feeling the love from her fans, and she's been giving it right back.
For her cover story on the October 2023 edition of Rolling Stone, the "Kill Bill" singer tells writer Mankaprr Conteh that she intentionally makes time for the people who put her on the map.
"I'm never off the clock for my fans, because I love that shit," the 33-year-old said. "They're my family, and they're my people. I know what it's like to feel small or like somebody doesn't care, because that's who I was my whole life. In middle school, elementary school, I wasn't popular."
SZA continued, "So I try to make sure n***as know 'I hear you, I see you. I have time to stop for you. Yes, we can smoke together, you can come backstage. You can come to my house if you want.' Hella fans have spent the night with me and been to my house many times."
Elsewhere in the interview, SZA revealed she didn't think her SOS album would hit the No. 1 spot, especially with her biggest competition being none other than Taylor Swift. Swift's album Midnights was released on Oct. 21, 2022, breaking records globally and ultimately spending six weeks at the top of the Billboard 200 album chart. SOS dropped on Dec. 9, five and a half years after her studio album debut with 2017's CTRL. SZA's sophomore effort became her first No. 1 album and spent 10 weeks at the top of the chart.
She also confirmed that a forthcoming deluxe version of SOS—rebranded Lana—will feature 10 new songs, including an unreleased cut called "DTM."