Rihanna Sends Trump Cease and Desist Letter for Using Her Music
RiRi is telling Donald Trump it's time to stop the music.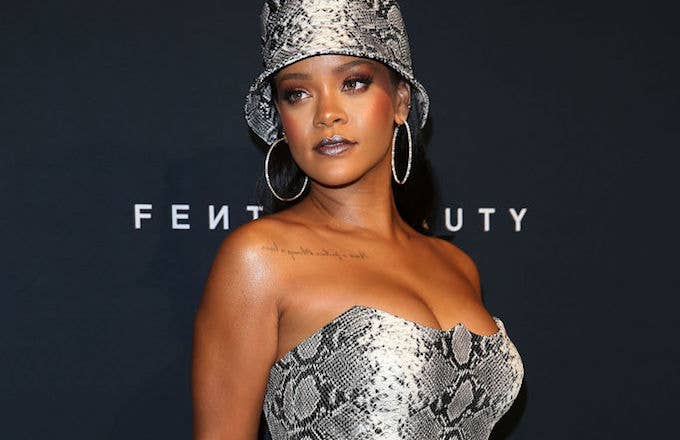 Getty
Image via Getty/Caroline McCredie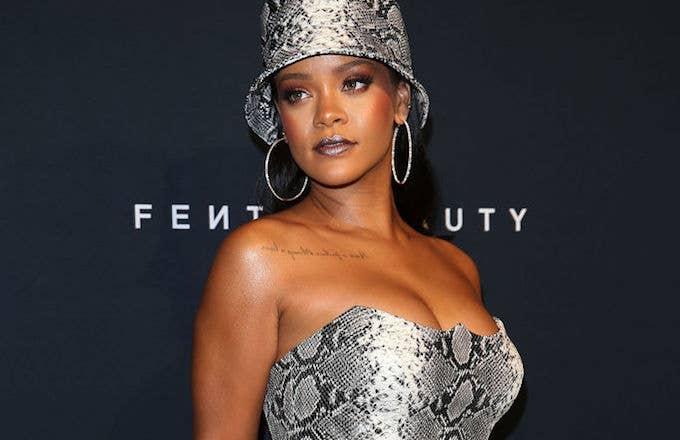 Rihanna is telling Trump it's time to stop the music.
The beauty mogul and superstar fired off a cease and desist letter to No. 45 after he played "Don't Stop the Music" at his Sunday rally in Chattanooga, TN, according to the folks at TMZ. This isn't the first time Trump has evoked the energy of RiRi for political rallies, but Sunday night will certainly be the last.   
According to the letter, Trump has used Rihanna's music "in connection with a number of political events held across the United States," which is deemed "improper" because Rihanna hasn't given her consent. Trump could ask permission, but I think we can guess what Robyn would say.
The letter arrives at Trump's doorstep after fans alerted the singer on Twitter that Trump was using her music while free t-shirts were passed out. "Not for much longer...me nor my people would ever be at or around one of those tragic rallies," Rihanna replied. 
Rihanna has remained politically active during this midterm season. She endorsed Florida candidate Andrew Gillum on Instagram over the weekend and continues to encourage everyone to go vote.