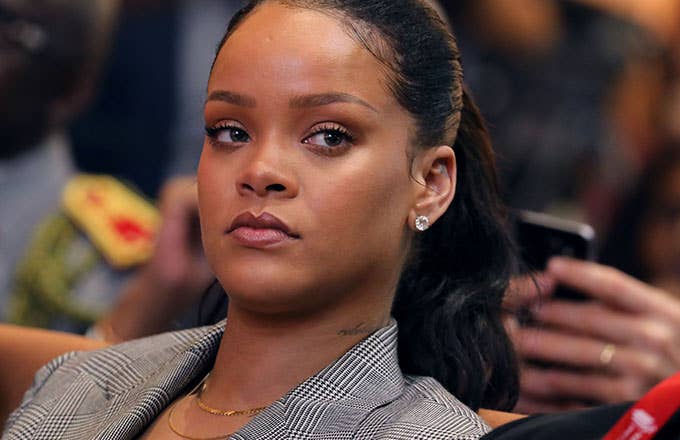 Snapchat royally messed up when it allowed a tone-deaf advertisement of Rihanna and Chris Brown to make it onto its app. The ad was published as part of an interactive "Would You Rather" game that prompted app users to choose between slapping Rihanna or punching Chris Brown, an insensitive reference to the couple's history of domestic violence.
In a statement to BBC News, a representative from Snapchat tried to remedy the situation. "The advert was reviewed and approved in error, as it violates our advertising guidelines," they said. "We immediately removed the ad last weekend, once we became aware."
But the apology isn't swaying Rihanna, who went on her Instagram story Wednesday morning to criticize the company for shaming survivors of domestic abuse. "Now SNAPCHAT I know you already know you ain't my favorite app out there!" she writes in the post. "But I'm just trying to figure out what the point was with this mess! I'd love to call it ignorance, but I know you ain't that dumb! You spent money to animate something that would bring intentionally shame to DV victims and made a joke of it!!! This isn't about my personal feelings, cause I don't have much of them...but all the women, children and men that have been victims of DV in the past and especially the ones who haven't made it out yet...you let us down! Shame on you. Throw the whole app-oligy away."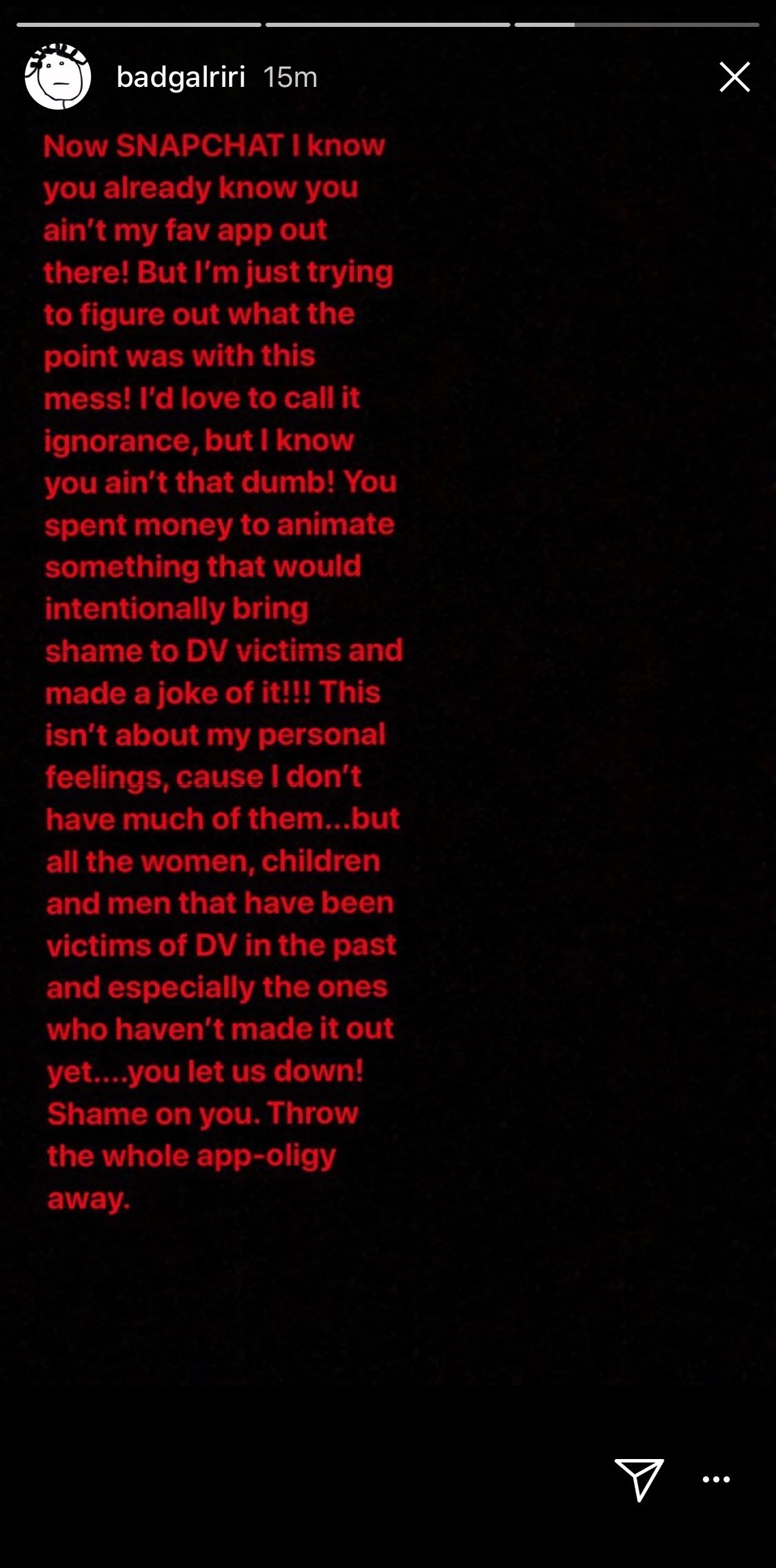 Every Snapchat ad is subjected to review and approval, which begs the question of how this disgusting interactive made it onto the app in the first place. Last month the app's stock value declined, possibly thanks to Kylie Jenner, and users seem to be leaving the platform in troves. Upsetting RiRi and all her Fenty fans is definitely not the kind of move the company should be making if they are trying to bounce back.
Fans online have posted their support of Robyn's statement—some declaring that with this final straw, Snapchat is officially over.