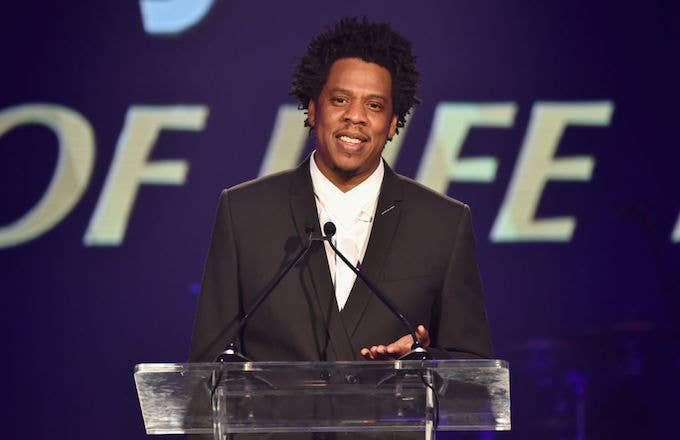 In September the attorney representing Meek Mill's judge sued Roc Nation and Amazon over an interview he did about the rapper's legal case. Now JAY-Z is defending his company against A. Charles Peruto Jr., filing new documents to the court.
Peruto is the lawyer for Judge Genece Brinkley, who has been accused of being biased throughout Meek Mill's legal battle over the years. While doing an interview for a Roc Nation documentary on Meek's case, he claims to have asked the reporter to make comments off the record, before badmouthing Brinkley for looking "fucking awful" after putting Meek behind bars in 2017. "Let me tell you something, that was hard to do because defending this judge...she looks fucking awful," Peruto said in a leak of the audio.
He later sued the two companies over the interview.  
But according to new documents obtained by The Blast, JAY-Z and Roc Nation say that's not what went down. "This lawsuit is an effort to prevent the disclosure of statements [Peruto] made criticizing his client, Philadelphia Court of Common Pleas Judge Genece Brinkley, over her handling of criminal proceedings involving Robert Rihmeek William (professionally known as Meek Mill), and to squelch further reporting about his critical comments regarding his client," the document reads, later stating that unedited audio proves "[Peruto] neither asked to go off the record nor instructed the interviewer to stop recording."
Defense lawyers for Roc Nation and Amazon want the case moved out of Philly to federal court, where Brinkley will have no influence over the outcome.
Jay has been a steadfast supporting of Meek throughout his case, and penned an op-ed in the New York Times last year criticizing the criminal justice system.