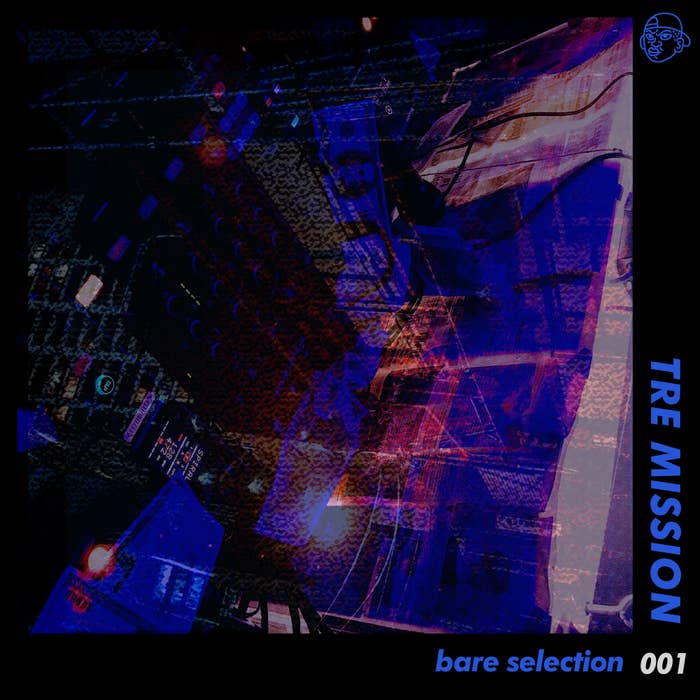 Tre Mission is long overdue for another full-length project, but thankfully, the Toronto native is keeping us fed in the meantime with an instrumental EP. Entitled, Bare Selection 001, this new offering plans to showcase Tre's expert handle on the cutting-edge production that he's been churning out since time. 
Bare Selection 001 will arrive on Monday through a new imprint label, aptly named Bare Selection. The synchronicity makes a ton of sense given that this new venture belongs to frequent collaborators and powerhouse DJs, Freeza Chin and JAYEMKAYEM. 001 is also a fitting inaugural release for Bare Selection, given that the aforementioned trio have an established presence in both Canada and in the United Kingdom. Even without hearing the project in its entirety, it's safe to assume flavours from both scenes will influence the label's releases going forward.
"Toronto is my home but I've always thought of London as a second home as well, despite only having traveled there a few times," says Freeza. "Grime, garage, UK funky—it's all been a huge part of my life, my sound and my identity as a creator and curator for over 15 years now. It's really cool to be able to support the sounds I love from both Toronto and the UK in a new way by releasing music through Bare Selection."
Partner JAYEMKAYEM spoke on the energy radiating from her new effort. "We have different skill sets that compliment each other... It just made sense to launch the label together. Freeza will be shaping the sound of the label overall, getting artists on board for releases and doing all the mixing and mastering. And I'll be managing the other aspects of the label including marketing, branding, events, partnerships and more."
In celebration of this new drop, Bare Selection will be hosting a party on Saturday, November 10 at SoSo Food Club in downtown Toronto. The event will feature sets from Mike Roc and Beat Sampras, as well as label heads Freeza Chin and JAYEMKAYEM. You can find out more about Bare Selection here and be sure check out a preview of Tre's tape below via Instagram.