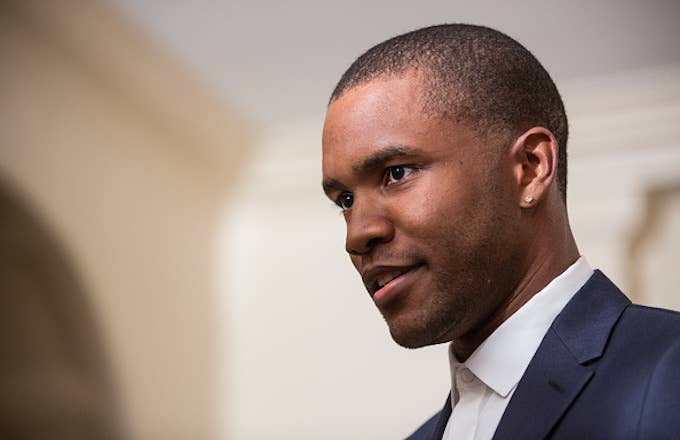 As he has been known to do in the past, Frank Ocean shared his perspective in a Tumblr post Friday night. Ocean took to the site to express his views on President Donald Trump's inauguration Friday.
"I'm really excited for these inauguration crowd numbers to come in," Ocean wrote. "Don't cook the books either Donald. We all know your event was dry. No matter how many times CNN anchors repeat majestic or peaceful transition of power. The world can see America divided and the chaos in the streets."
Ocean also praised outgoing president Barack Obama (who once invited the singer to a State Dinner), commented on how much he would miss having the Obama family in office, and said he wished Obama would've walked out during Trump's "struggle speech trashing your career."
"Barack we love you but it would've been equally presidential if you would've just walked on out while Donald got through that struggle speech trashing your career," Ocean wrote. "The majority knows man, we know you did good. We see it. The majority sees Donald for who he is too. He ain't slick. And it's too bad the majority doesn't count. In any event, a first family that I can relate to will be missed. Really though."
You can watch Trump's full inauguration speech—which includes him borrowing lines from Bane—at this link. You can also read a full transcript here, via NPR. There were massive protests in Washington on Friday from those opposing a Trump presidency.
Ocean usually takes to Tumblr to make major statements or to comment on news of the day, including the Orlando Pulse nightclub shooting. He has also used Tumblr to trash Trump before.