Nas Mourns Kiing Shooter's Death
Kiing Shooter passed away due to complications with coronavirus.
Getty
Image via Getty/Johnny Nunez/WireImage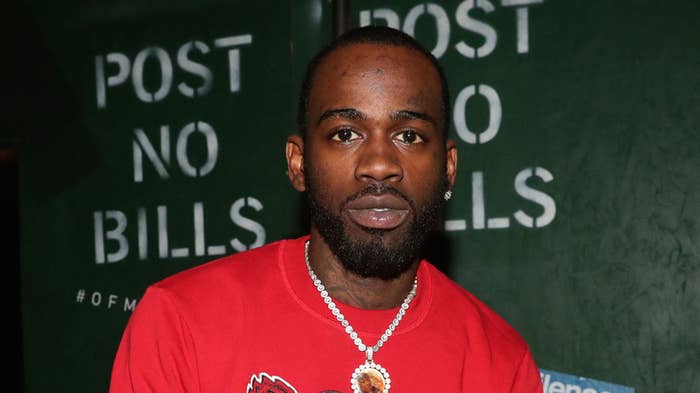 Nas is grieving the death of up and coming Queen rapper Kiing Shooter. 
On Tuesday, it was confirmed that Kiing Shooter had passed away due to complications with coronavirus. Like Nas, Shooter was from the Queensbridge Projects. Deepening their connection, Shooter was also signed to Nas' brother Jungle's Street Dream Records through Nas' Mass Appeal Record Label.
This prompted Nas to take to Instagram where he eulogized Kiing Shooter with a poem.
"You made your mark and got your wings On many hearts, you pulled their strings From QB to Heaven, the world in between," Nas wrote in the caption. "What a pleasure to have you, in our lives, in this world, in our world We shared our street dreams. Condolences to @kiingshooter family and friends."
Shooter's death was felt throughout the community, moving people to ignore the social distancing orders and put together a vigil for the rapper.
A spokesperson for the New York Police Department told the New York Post officers were forced to respond to the gathering because the park where it was held had been closed due to COVID-19. There was reportedly more 50 outside to celebrate Shooter's life. Per the Queens Daily Eagle, three arrests were made during the vigil and multiple citations were issued.