Nicki Minaj Accuses Meek Mill of Abuse, Meek Responds
A Twitter exchange that started with a diss has turned into something far more serious.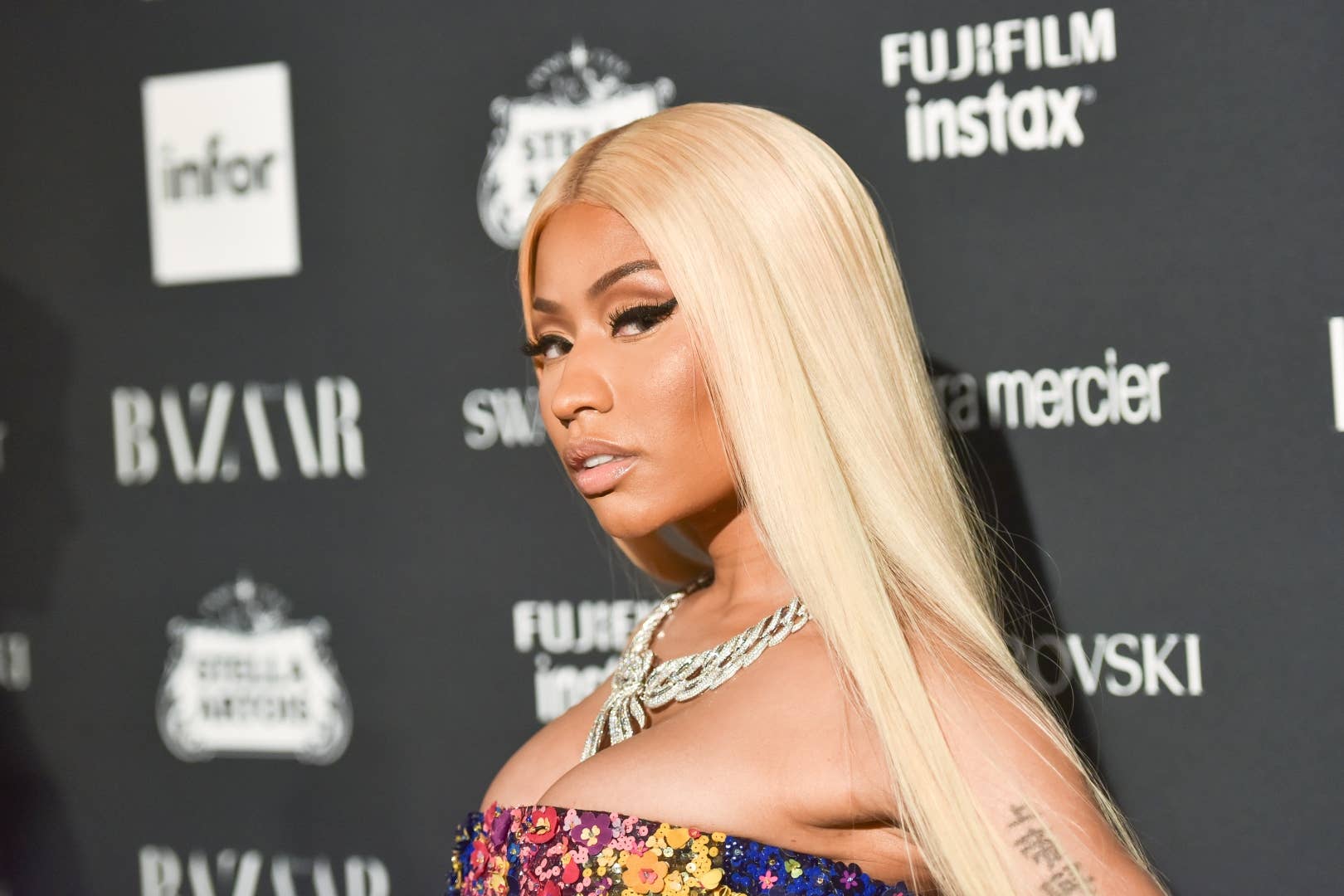 Getty
Image via Getty/Sean Zanni/Patrick McMullan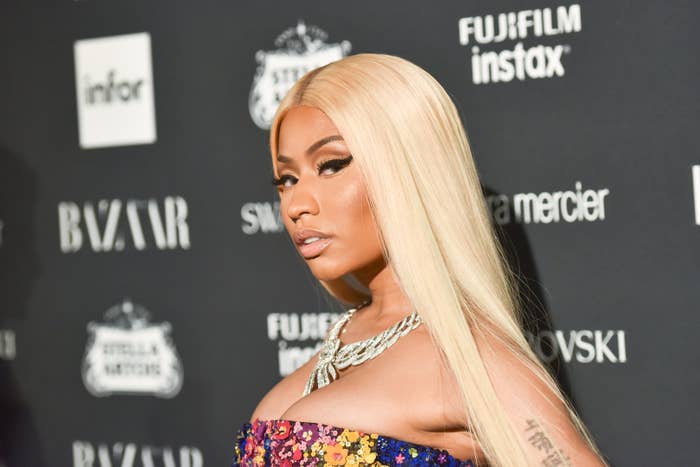 Nicki Minaj tweeted out a diss at Meek Mill on Wednesday, sparking an intense Twitter exchange that included serious allegations of abuse. 
"Trigger fingers turn to #TwitterFingers bad built face ass obsessed with the Queen," Minaj tweeted.
"Nigga been tweeting bout my man for a year now. Talking bout he went to my page to see him but he was blocked," Minaj continued. "My nigga, move on. I know ya btch embarrassed. Shitted yaself in that store when u got pressed tho."
Minaj's onslaught may have been sparked by Meek liking a meme about Minaj's husband, Kenneth Petty, that made fun of his outfit. The post, which has since been deleted, photoshopped Petty into the window of a Jimmy Jazz store. As The Shade Room points out, Meek liked the post before it was taken down.
Along with her tweets, Minaj also took to Instagram where she claimed that Meek is abusive towards women. 
"You a [clown]. U do IT for likes," Minaj wrote on her Instagram story. "#TwitterFingers beats women, scared of men."
It wasn't long before Meek responded. In a series of tweets, Meek refutes Nicki's claims and singles out Minaj's brother, who is in jail for child molestation. 
"The only way you can try to kill my career is to say I beat women ... talk about ya brother convicted of rape and you been knew and paid for his lawyer ... ya little brother touched that lil girl too! You know I know ... you want me to crash with ya boyfriend and I won't," Meek wrote. "You sad you willing to crash your man because you losing now and everybody in the industry know you a bad person! You been knew your brother was raping that little girl that's why I got away from you!"
The back-and-forth continued, when Minaj accused Meek of being violent towards both her and women in his family. 
She also invoked her brother's situation and implied that extortion was involved. 
"Imagine talking about an alleged rape of a child to hurt someone who wasn't involved just so ppl can dislike me. You can never stand on your own," Nicki wrote. "You won't tell ppl the mother is on tape asking me for $20 million to make the charge go away tho. U was around. U know. See u soon."
Then it was Meek's turn, when he accused Minaj of trying to "destroy" him with the allegations of abuse.
Meanwhile Jeff bezos & running up billions by the minute while us niggas just gone wild beefing all day lol ... I see shit different now and I don't really got the time Nomore
"Surrounded by rapist talking what? stop playing you picked a great time to be saying I ever put my hands on you," Meek wrote. "you full of hate and the whole industry know you full of hate... and ya bag getting low so you wanna destroy me."
"I can't believe y'all industry people let these people survive this long in the game knowing they really nasty people and have a nasty upbringing," he continued. "Everybody really know what's going on! I'm powerful I'm never scared to speak up!"
Meek also categorically denied hitting women and made sure to let the media know that all Minaj-related questions will be off-limits during his upcoming press tour. 
He also retweeted a Twitter user who commented on an unreleased song snippet in which Meek disses Minaj and Petty.
At one point during the back-and-forth, Meek tweeted then deleted that his girlfriend, Milan Harris, is pregnant. "My girl is with me pregnant watching me tweet about my ex is very clownish," he wrote, per E! News. "Ima exit."
Though this was the first time that Meek addressed the pregnancy, Harris spoke openly about in December, when she shared a video of her fashion show on Instagram. In it, she's seen rubbing her belly on stage. 
"For the first 3.5 months I've been super sick and unable to work and move like I use to do," she wrote at the time. "The moment I started feeling even a little better & had more energy I wanted to do my annual fashion show because I pushed it back 2x already this year. Im a creative, so I didn't want to announce my pregnancy to the world or even to my family with just a photo of my baby bump.
"I wanted to create a moment that I could cherish and remember forever," she added. "We planned this show in 6 weeks and I have to say this was the hardest show we've planned to date but all in all I'm so happy with the turn out."
Meek and Nicki's rift deepened following last month's incident at Maxfield in West Hollywood, when Minaj, Petty, and Meek shared words before Meek was escorted out of the store. There are conflicting reports on the situation, with Minaj's team saying that Meek was staring at her and her husband prior to the argument, while Meek insists that Petty and Minaj started the altercation. 
A source told Complex, "Nicki Minaj is lying and trying to generate publicity for her new music. She has been harassing Meek and deliberately stalked him at the store in L.A. Everything she is saying about him is an absolute lie."