Summer Walker Responds to Meet and Greet Critics: 'I Ask You Please Respect My Space in Those Moments'
This comes after fans accused Walker of "scamming" people because of the way she approaches her meet and greets.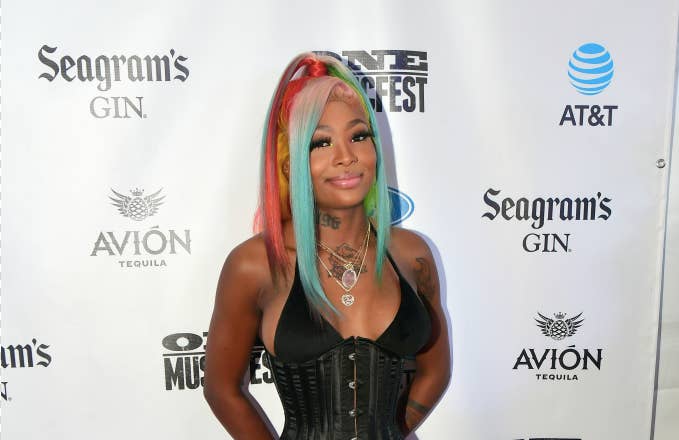 Getty
Image via Getty/Prince Williams/Wireimage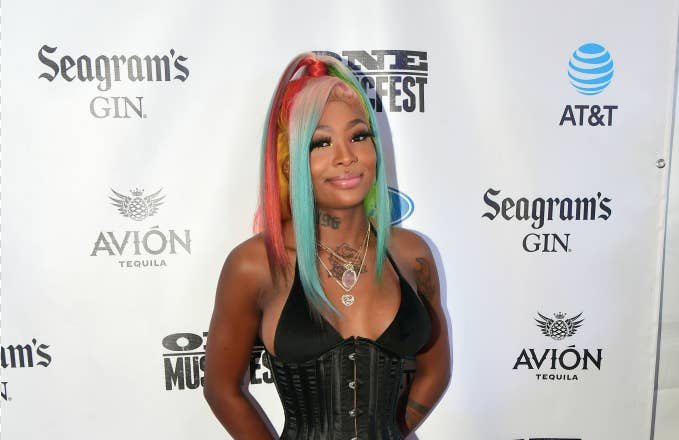 Summer Walker came under fire recently from fans who believe she should be more engaging at her meet and greets. On Sunday, the singer took to Instagram where she explained why she values her personal space.
Walker starts off by thanking her fans for coming to her tour and purchasing the meet and greet ticket package. "I just want to say to all the fans who purchase meet & greets I really APPRECIATE y'all taking the extra time to meet me and share your stories," Walker captioned the selfies. "I tell everyone individually 'thank you', I spread love, we laugh & I give genuine compliments."
She then addressed the fans that are upset about her supposed demeanor.
Walker states that she has an ability to feel other people's energy and that it can have detrimental effects on her. In order to protect herself and feel comfortable she refrains from touching fans. She also acknowledges this might be a difficult concept for some people to comprehend, but it shouldn't stop them from respecting her personal boundaries. 
"now for those who're upset b/c I don't give hugs idk what to tell you...I'm an empath, and that transference of energy from that many people each day would literally KILL me. ... So I ask you please respect my space in those moments."
This comes after fans accused Walker of "scamming" people because of the way she approaches her meet and greets.
"Such an anticlimactic and disappointing experience meeting Summer Walker yesterday," a fan wrote under an Instagram picture of her and Summer. "Not only did she move the meet and greet last minute to after the show, the meet and greet itself was literally five seconds. We were informed to have our phones out, ready with flash, and not sit too close or touch her. She barely spoke to anyone, every couple of people she'd say 'Hi.' ... It was a big hurt piece for me because I really idolize her and her work. I knew she was an introvert and kind of closed off but there was no effort in this at all, whatsoever. For a fan who supports you and your music!"
Exchanges like this could further solidify Walker's decision to step away from the industry. Earlier this month, Summer told her Instagram followers she's "to real" for the music business. She stated that she's never acted differently according to how much fame she gained, which led her to announce that this tour will be her last.
"Na fr though I've decided y'all don't deserve me lol I knew from day one I was to real for this shit," Walker wrote. "Y'all can have the music & ima just head out. fuck the interviews, photo shoots, videos, & really the shows too. I'll finish this tour out tho. I'm just a regular person, nothing more. lol people got this fame shit fucked up. I been me from day one, I'm not bout to start acting different, talking different, treating people different, or looking different. people really expect too much from you."