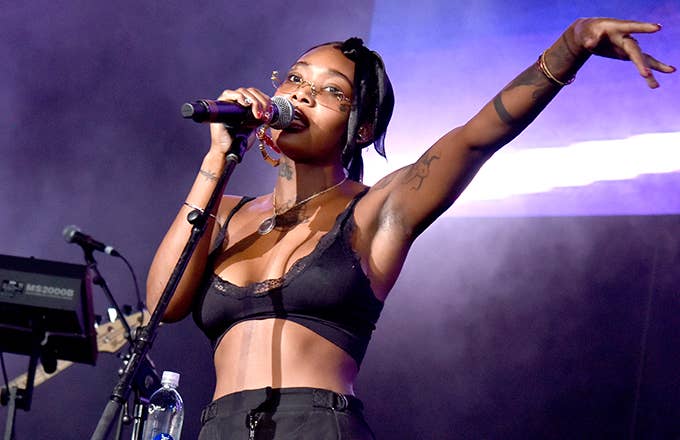 Summer Walker garnered herself a huge first week for her debut record, Over It. As Billboard reports, the project debuted at No. 2 on the Billboard 200 chart with 134,000 equivalent album units. That's the biggest streaming week of all time for an R&B album by a woman, beating Beyoncé's Lemonade.
Over It was bolstered by strong-performing tracks such as "Girls Need Love" and her Usher collaboration "Come Thru." In total, the album brought in a huge 154.7 million streams in the week following its release. Of its total equivalent album units, 14,000 came from traditional sales. The only R&B album that has been streamed more than Over It is the Weeknd's Starboy, which garnered 175.2 million streams in its first week.
While Bey still ultimately moved more units of Lemonade in its third week on sale, with 202,000 units in total, that number is bested by Over It in physical sales. Lemonade was only available for streaming on TIDAL at first, which would have also impacted its reach as far as streaming goes. It arrived on Spotify and Apple Music earlier this year.
The No. 1 spot on the Billboard 200 was taken by K-pop group SuperM with The 1st Mini Album, which brought in 168,000 equivalent album units. The figure was helped, as Billboard noted, by bundle deals with merch and concert ticket redemption offers.