JT of City Girls Released From Prison (UPDATE)
City Girls' JT has been released from prison and dropped a new song to celebrate her return.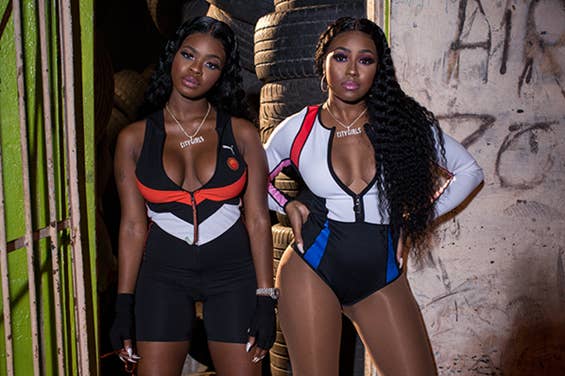 Publicist
Quality Control Records rappers City Girls JT (left) Yung Miami (right)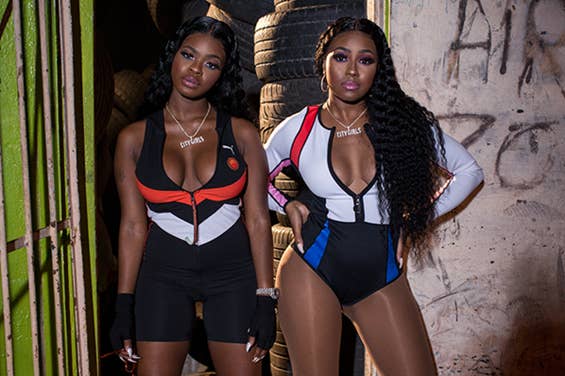 UPDATED 10/9/19 at 2:06 p.m. ET: Law enforcement sources tell TMZ that JT has been transferred from a Tallahassee federal prison to an Atlanta halfway house, where she will remain until March 7.
The outlet points out that the move will come with big benefits for the Quality Control rapper, as halfway house inmates are granted the opportunity for work release as well as the chance to visit family and friends. These new privileges will likely result in fast-approaching music from JT and her partner-in-rhyme Yung Miami. 
Just hours after JT's prison release was announced, the City Girls unleashed a celebratory track tilted "First Day Out."
See original story below.
It's a great day for City Girls fans.
On Tuesday afternoon, Yung Miami announced her partner JT was officially out of prison after serving more than a year behind bars.
"YOU BITCHES IN TROUBLE!! MY BITCH HOME!" she wrote on Instagram. A number of hip-hop figures—including T.I., Quavo, Ms Banks, and DJ Sam Sneak—have since taken to the comments section to welcome JT home.
JT also added on IG: "BITCH IM RIGHT ON TIME FOR THE SEASON CHANGE."
To celebrate the rapper's release, the Quality Control duo will bless fans with a new track appropriately titled "First Day Out." The Twysted Genius-produced song is expected to arrive at 10 p.m. ET tonight.
In summer 2018, JT began serving a 24-month prison sentence on credit card fraud charges—just as the City Girls were making big waves in the industry. 
"It's a minor setback for a major comeback because it's a movement. Everybody know JT now," Yung Miami told Rolling Stone at the time. "When she come back, everyone will be paying attention. When she get out, she gon' be big. God brought us this far."
It was initially reported that JT—legal name Jatavia Shakara Johnson—would be released in March 2020; but during a red carpet interview back in August, QC boss Pierre "Pee" Thomas claimed the rapper would be home "within the next 90 days."
"When JT come home she going to the halfway house," Thomas said during an August Hot 97 interview, " but the great thing about the halfway house is they let you go on work release, so soon as she's out she's gonna be locked in the studio working."