Nicki Minaj Says She's About to Marry Her 'Soulmate'
She's in love with him, and he's in love with Onika.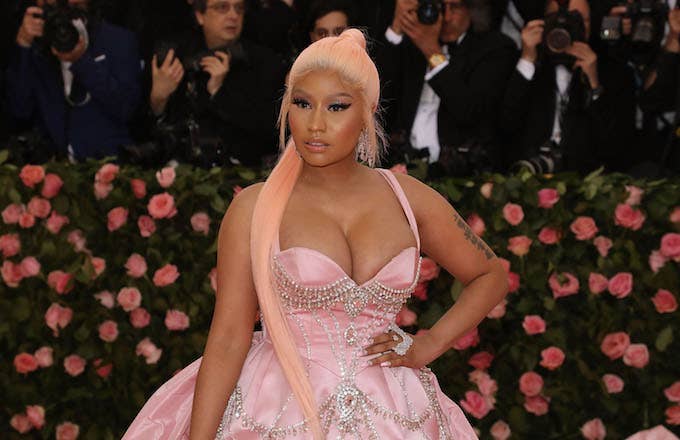 Getty
Image via Getty/Taylor Hill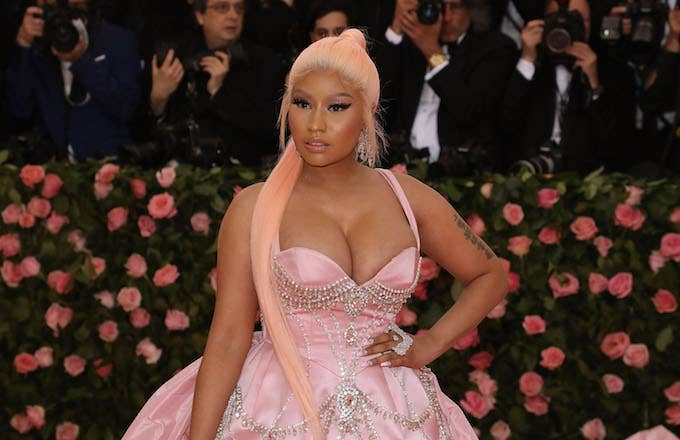 Nicki Minaj is adamant about her plan to eventually marry her boyfriend, Kenneth Petty.
On Sunday, Nicki responded to a fan's question on Twitter about whether or not Petty is a fan of her "Nicki Minaj" persona or solely in love with "Onika," and added that she has no interest in dating anyone else because "I'm about to be married to my soulmate." 
During the latest episode of her Queen Radio show on Apple Beats 1, Nicki opened up about her relationship with Petty, saying, "We did get our marriage license. I think I have what I was striving for, just happiness. It was so hard to get to a happy place. Now that I'm there, I don't want to compromise that for anyone or anything." She also shot down pregnancy rumors, stating that having a child was her "end goal."
Their relationship has endured its fair share of scrutiny over Petty being a registered sex offender in the state of New York. He was convicted of first-degree attempted rape for a 1994 incident that occurred with a 16-year-old girl. "He was 15, she was 16 … in a relationship. But go awf, Internet," Nicki said in his defense. "Y'all can't run my life. Y'all can't even run y'all own life. Thank you boo." 
Petty spent nearly four years behind bars for his attempted rape conviction, but he also served an additional seven years in prison after pleading guilty to first-degree manslaughter stemming from an April 2002 shooting. He was released in 2013.