As if we needed another reason to love Rihanna.
The multi-hyphenate recently blessed SZA with a Fenty Beauty gift card after an alleged profiling incident at a Calabasas Sephora. In late April, SZA took to Twitter claiming a store employee had called security to ensure she didn't steal any products. The TDE singer wrote: "Can a bitch cop her fenty in peace er whut."
Rihanna, who launched the Fenty cosmetics line in 2017, apparently caught wind of the incident and sent SZA a gift card along with a handwritten note. "Go buy yo Fenty Beauty in peace sis!" it read. "One love." 
SZA posted the gift on her Instagram stories with the caption "Tanks queen!"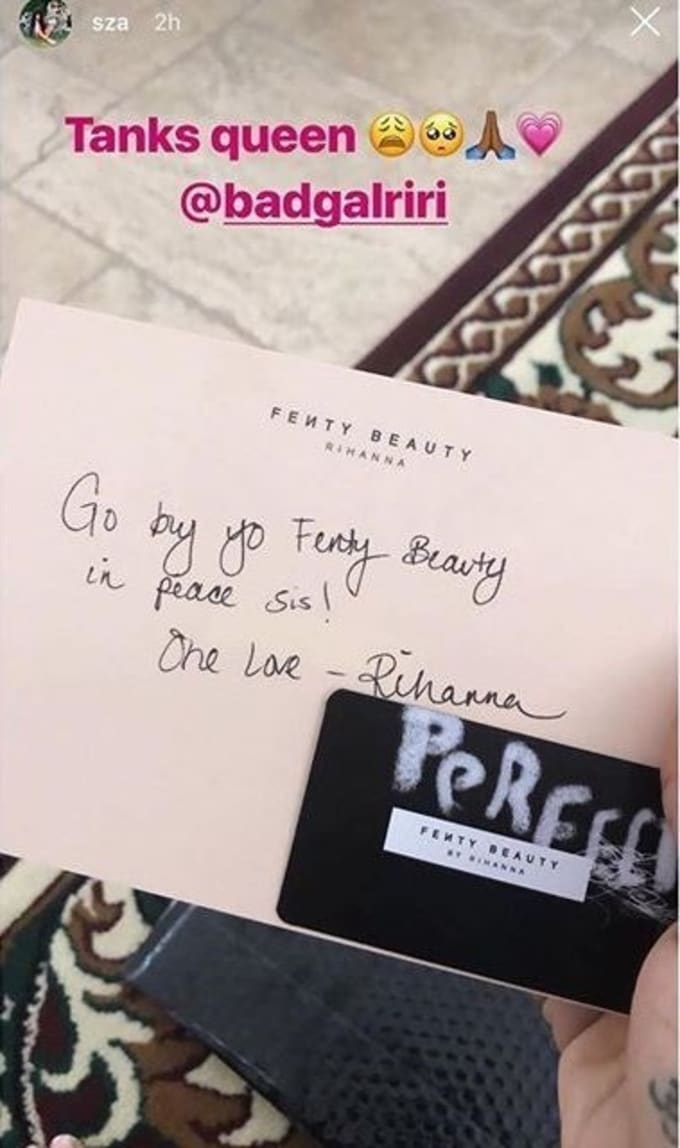 Sephora responded to SZA's tweets wit the following message:
In a public statement, the company announced it was looking into to SZA's claims and reassured customers that "profiling on the basis of race is not tolerated at Sephora. Our purpose has always been rooted in our people and ensuring that Sephora is an inclusive and welcoming space for all our clients."
Last week, Sephora announced its U.S. corporate office, distribution center, and all stores will temporarily close on June 5 for inclusivity workshops. 
"These values have always been at the heart of Sephora, and we're excited to welcome everyone when we reopen," the company wrote. "Join us in our commitment to a more inclusive beauty community."