JAY-Z's 'Blueprint' Trilogy Is Back on Apple Music
With exception to 'Reasonable Doubt,' all of JAY's albums are now available on Apple Music.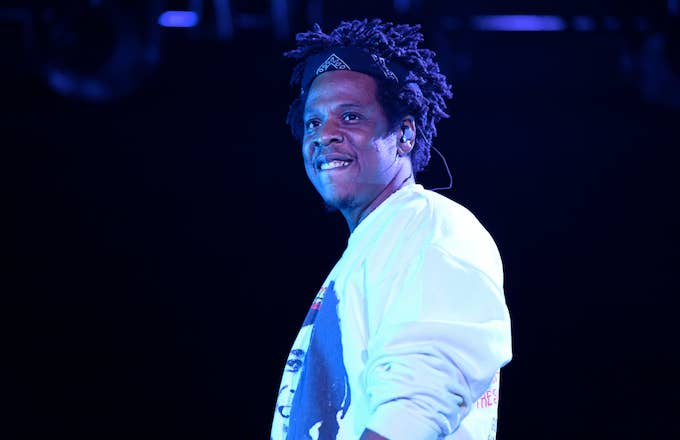 Getty
Image via Getty/Craig Barritt
Excellent news, Hov fans: Every album from JAY-Z's Blueprint series is now available on Apple Music.
One year after relaunching the Tidal streaming service, JAY removed the album trilogy from competing platforms like Spotify, Google Play, Rhapsody, Amazon, and Apple Music. The move took place after his debut album, Reasonable Doubt, was pulled from all major streaming services, with the exception of Tidal. Unfortunately, Reasonable Doubt remains unavailable on Apple Music, making it the only album in JAY's discography that can't be streamed via the service.
In other Hov-related news,Billboardreports Roc Nation has canned a number of senior-level executives, including senior vice president of promotion Azim Rashid, senior vice president of A&R Orlando McGhee, executive vice president of marketing Gita Williams, and senior director of publicity Fairley McCaskill. Sources did not explain the reasoning behind the terminations, which occurred nearly two months after Benny Pough left his post as Roc Nation's president. Again, it's unclear if these recent shake-ups were related.