Jay Z Pulls His Albums From Spotify and Apple Music (UPDATE)
But if you want to listen to 'Collision Course,' you're still okay.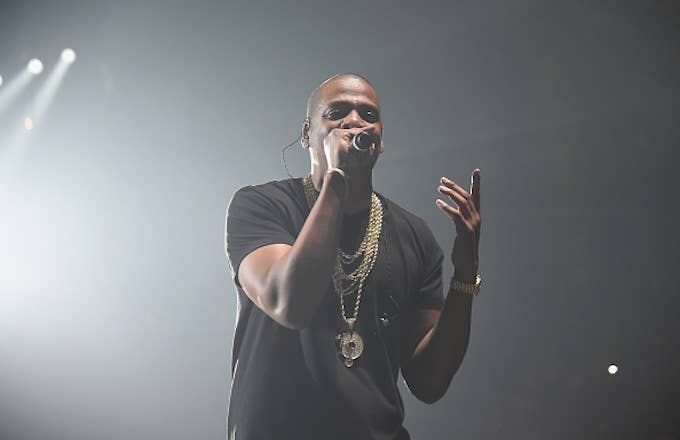 Getty
Jay Z performs onstage during the Puff Daddy and The Family Bad Boy Reunion Tour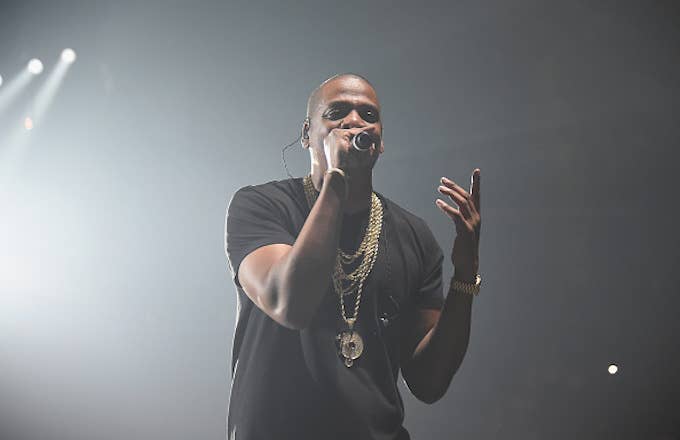 UPDATE 4/8/17:
Jay Z's albums appear to be back on Apple Music after disappearing from its streaming library. As of Saturday, April 8, all of Jay's albums are again available for streaming. The exceptions are the Blueprint series and Reasonable Doubt, both of which were previously absent from the site.
At the time of this update, Jay's discography was still missing from Spotify. We'll continue to update as more information becomes available.
See original story below.
Finalizing a move that he began two years ago, Jay Z quietly removed the last of his solo albums from Apple Music and Spotify. The change was first noticed on Friday, and Spotify told Complex that the records were pulled "at the request of the artist." Apple Music had no comment.
In the spring of 2015, at the launch of his streaming service Tidal, Hov took his classic 1996 debut Reasonable Doubt off of all of the service's competitors. Then, last year, he removed all three volumes of his Blueprint series. Now, all that's left are Jay's two collaborative albums with R. Kelly and Collision Course, his mash-up project with Linkin Park. Even the Kanye West team-up Watch The Throne has vanished into the streaming ether. 
Staying true to form as a business, man, all of Jay Z's albums are still available for purchase on iTunes.