50 Cent Continues Transphobic Campaign Against Young Buck
Just end it already and get the Unit back together.
Getty
Image via Getty/ Nicholas Hunt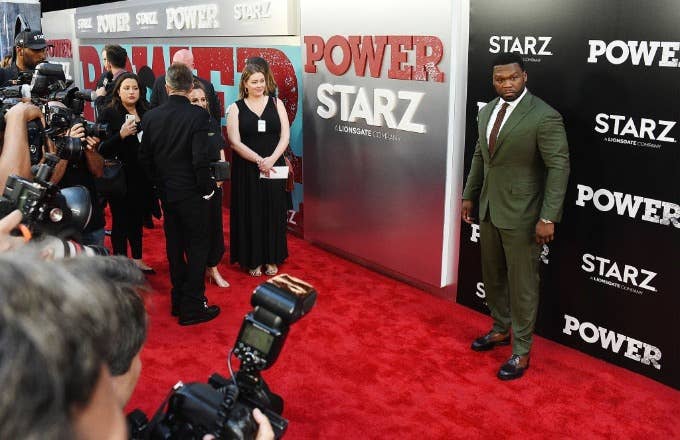 For some reason, most likely because people keep writing articles about this shit, 50 Cent is continuing his transphobia-laden campaign against Young Buck.
Monday, 50 shared a clip of a video interview featuring GlamourPurfek, introduced here as someone who "used to deal with rapper Young Buck." In the clip, GlamourPurfek is seen discussing her relationship with Buck, specifically mentioning his visits to her Nashville home. A voice can be heard reacting to the clip, which is hard to make sense of out of context, and laughing in the background.
In the caption, 50 said "Buck Gay as a motherfucker."
This doesn't mark the first time 50 has leaned into transphobic and homophobic remarks amidst his back-and-forth with his former (?) G-Unit partner. At one point, 50 launched a GoFundMe to set Buck "free." At the top of the month, Buck doubled down on his previous claims of having information on 50 that would sink his career. In a since-removed post, Buck said 50's days "are numbered."
Previously, Buck threatened to burn 50's career down. "I'll Ja Rule you," he said in April.
Last September, a video surfaced alleging to show Buck and GlamourPurfek together but was later claimed to have been maliciously edited. "First, I would like to start by apologizing to David [Young Buck], his family, friends, anyone who has been offended or hurt by the video that was recently posted upon my page," GlamourPurfek said in a statement, adding that her social media had been hacked.