Beyoncé and JAY-Z Accept Vanguard Award at GLAAD Media Ceremony
B and JAY shouted out Gloria Carter, Uncle Johnny, and the need for continued stigma halting in their acceptance speech.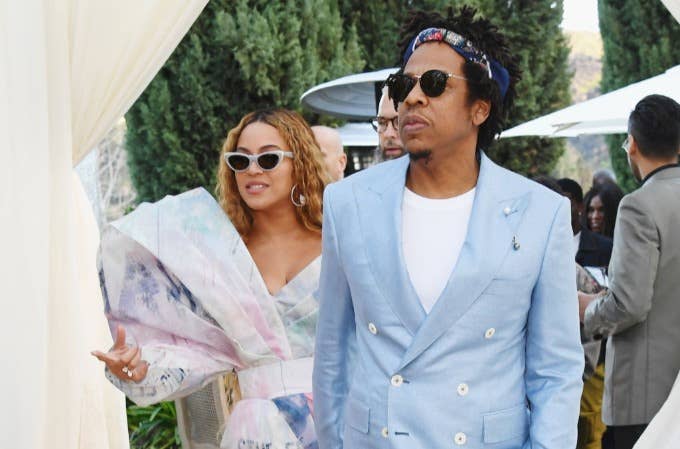 Getty
Image via Getty/Kevin Mazur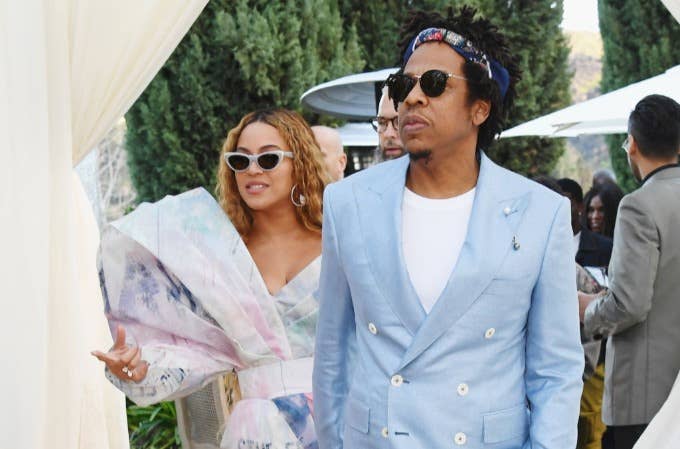 Beyoncé and JAY-Z were honored at Thursday night's GLAAD Media Awards ceremony in Beverly Hills.
The couple received the 2019 Vanguard Award, ultimately hitting the stage together at the Beverly Hilton to make an acceptance speech. For JAY, the moment was especially important following the 2018 honoring of his 4:44 cut "Smile," which featured his mother Gloria Carter.
"I get to follow in her footsteps for spreading love and acceptance and her beautiful speech at the end of the song and for allowing me to tell her story," he said Thursday, according to a Deadlinereport on the evening's festivities. "So I want everyone to acknowledge her tonight."
Beyoncé also mentioned a family member, thanking her late uncle Johnny. "I wanna dedicate this award to my uncle Johnny, the most fabulous gay man that I've ever known and I ever knew who helped raise me and my sister," she said. "He lived his truth and he was brave and unapologetic during a time when this country wasn't as accepting, and witnessing his battle with HIV was one of the most painful experiences I've ever lived."
Hopefully, Beyoncé added, Johnny's life inspired others to live "more freely." She also expressed pride for her husband JAY, especially for his work in breaking down stigmas in music. "We would like to request that we continue to shift the stigmas in this community," she told the audience. "Especially the stigmas in black families towards accepting queer black and brown men and women around the world."
See clips of the big moment, as well as the couple's arrival, below.