Jussie Smollett Breaks Silence Following Chicago Assault
Singer-songwriter and 'Empire' star Jussie Smollett was hospitalized earlier this week following a hate crime in Chicago in the early hours of the morning.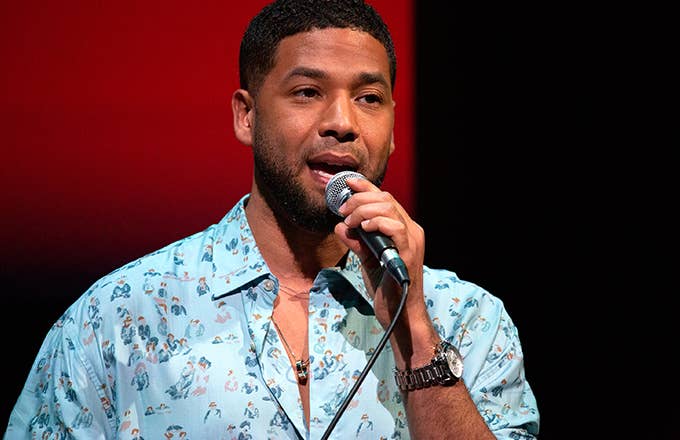 Getty
Image via Getty/Santiago Felipe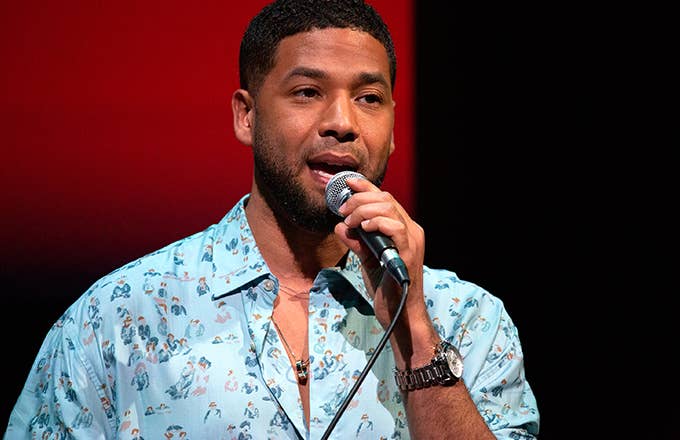 Singer-songwriter and Empire star Jussie Smollett was hospitalized earlier this week following an assault that's being investigated as a racist and homophobic hate crime. The assault allegedly took place around 2 a.m. Tuesday morning outside a Subway in Chicago, with TMZ reporting at the time two white men in ski masks shouted "this is MAGA country" at the actor and musician before placing a noose around his neck, beating him, and pouring bleach on him. Now Smollett has released his first public statement to Essence following the assault.
"Let me start by saying that I'm OK," Smollett said. "My body is strong but my soul is stronger. More importantly I want to say thank you. The outpouring of love and support from my village has meant more than I will ever be able to truly put into words. I am working with authorities and have been 100% factual and consistent on every level. Despite my frustrations and deep concern with certain inaccuracies and misrepresentations that have been spread, I still believe that justice will be served."
His comments also make note of the statement his family released after news broke of the attack. "As my family stated, these types of cowardly attacks are happening to my sisters, brothers and non-gender conforming siblings daily," he continued. "I am not and should not be looked upon as an isolated incident. We will talk soon and I will address all details of this horrific incident, but I need a moment to process. Most importantly, during times of trauma, grief and pain, there is still a responsibility to lead with love. It's all I know. And that can't be kicked out of me."
TMZ reports Smollett he will likely address the assault on Saturday, Feb. 2 during a scheduled performance in Los Angeles. Smollett arrived in L.A. on Thursday (Jan. 31), and will play at the Troubadour. The concert was originally scheduled before the assault took place, and it would appear as though he's committed to seeing it through regardless of his injuries.
The assault left Smollett with a fractured rib, but he was dismissed from the hospital relatively quickly. He's reportedly still suffering from a number of cuts and some swelling, but he's not letting it get in the way of the show. 
After police expanded the investigation area into the assault against Smollett, Chicago PD released two images of persons of interest in the attack. The hooded individuals, who appear to be wearing masks in the photos, match the description Smollett gave to police.