Ariana Grande Responds to Accusations of Exploiting the LGBTQ Community
Grande went on Twitter to issue a message that silenced her critics.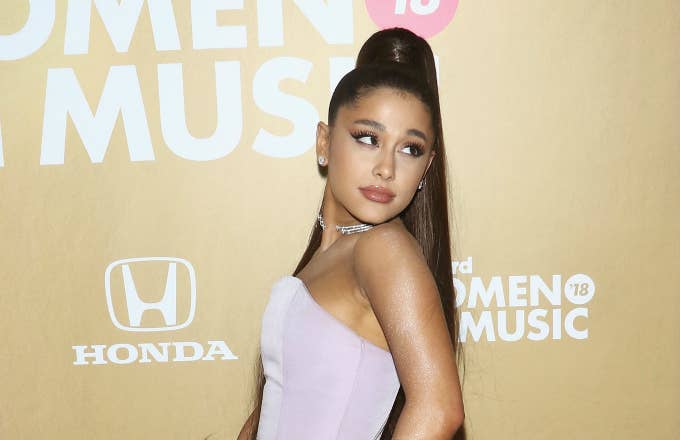 Getty
Image via Getty/Jim Spellman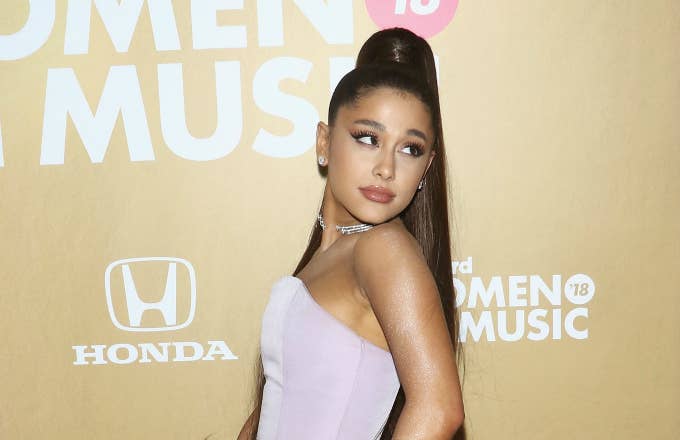 Ariana Grande will always be connected to the city of Manchester ever since the bombing outside her show in May 2017. As a result, when it was announced that she would be returning to headline the city's Pride Festival it was met with much excitement.
However, a few voices began to rumble claiming she is appropriating LGBTQ culture by performing at the Pride event. Grande went on Twitter to issue a message that silenced her critics. 
On Wednesday, Feb. 27, one Twitter user tweeted a loose correlation between Ariana being a straight artist headlining the Pride Festival and the doubling of the event's ticket prices. 
"idk .... ariana headlining pride when she's straight (as far as we're all aware) .... and doubling the price of tickets," the user tweeted. "kinda smells like exploitation of the lgbt community to me."
Like any real celebrity, Grande swiftly took to her notes app to type a response that debunked these theories. First Grande chose to address the inflated ticket prices. 
"hi my love. i have nothing to do with ticket pricing — manchester pride sets those rates, and they're mostly out of my control," the singer began before going into her decision to headline the city's Pride celebration. 
"the lgbtq community has been so special to me and supportive throughout my entire career. the relationships i have with my lgbtq fans, friends, and family make me so so happy," Grande explained. "and also i wanna visit a city that means so much to me. lgbtq representation is incredibly important, and i'm always proud to share the stage with lgbtq artists... i'm not claiming to be the hero of the community or the face of the lgbtq rights movement — i just wanna put on a show that makes my lgbtq fans feel special and celebrated and supported."
This is not the first time Grande has been accused of cultural appropriation. When she dropped her hip-hop inspired single "7 Rings," many within the rap community chastised her for ripping several popular trap styles to create the hit. As a result, she enlisted 2 Chainz on the remix in hopes to quiet the noise.