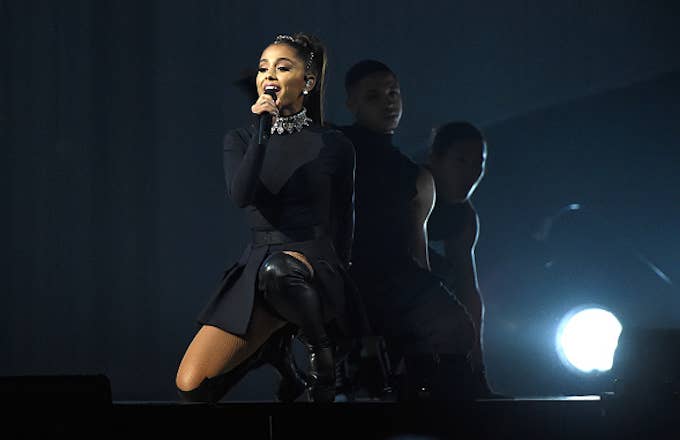 After Monday's horrific attack outside an Ariana Grande concert that left 19 dead and around 50 injured, Grande's team has issued a short statement.
"Tonight, our hearts are broken," it reads in part. "We mourn the lives of children and loved ones taken by this cowardly act. We are thankful for the selfless service tonight of Manchester's first responders... We ask all of you to hold the victims, their families, and all those affected in your hearts and prayers."
You can see the full statement below.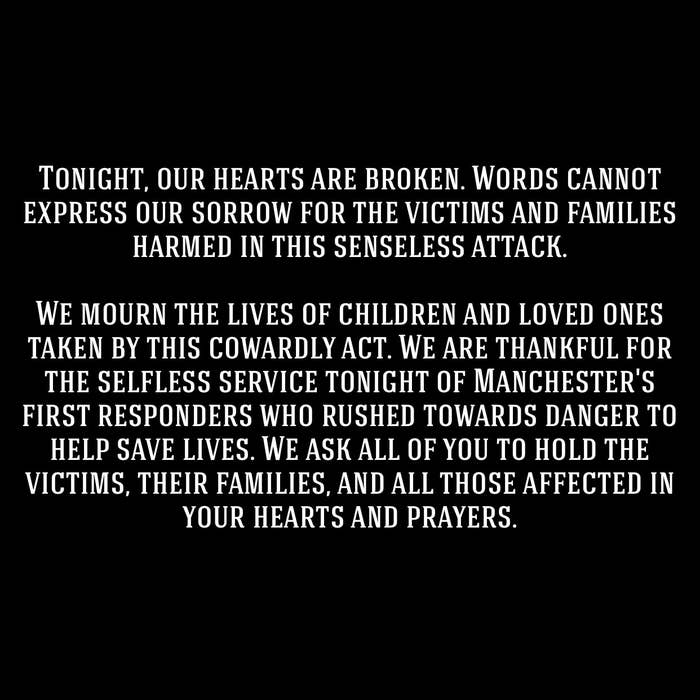 The singer also tweeted a short message, saying, "I am so so sorry. I don't have words."