Travis Scott Donates $100,000 to Houston-Based Non-Profit Organization
La Flame the philanthropist.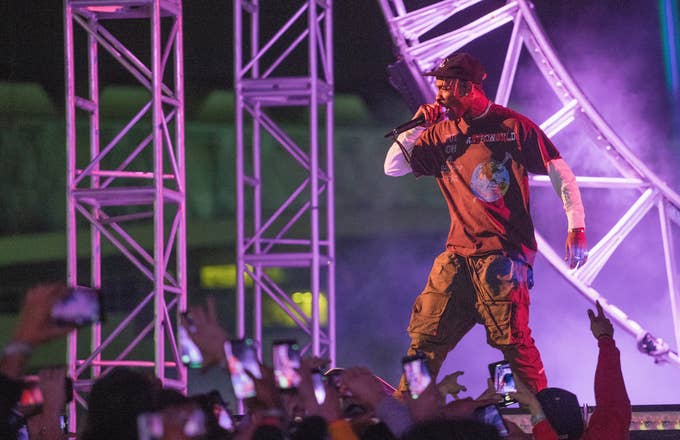 Getty
Image via Getty/Rick Kem/Wire Image
Travis Scott is getting in his philanthropist bag early in the year, as the Houston Chronicle reports that he donated $100,000 to Workshop Houston, a non-profit organization based in his hometown.
Workshop Houston is among several non-profits that participated in Scott's impressive Astroworld festival last year. The organization's mission statement is "to provide youth with creative, technical and educational resources" throughout Houston's Third Ward. They offer a series of after-school programs which focus on topics such as music production and graphic design. A portion of Scott's donation will go into projects such as helping students recreate Michelle Obama's iconic Milly gown, as well as a drone racing competition that will be held at Space Center Houston.
La Flame's generous donation is just another demonstration of his love for the city, as well as his deep connection to it. Last year alone, he received the key to Missouri City, Texas, received his own day in Houston, and designed shirts for a high school graduating class. Also, let's not forget about his insane $100,000 giveaway to his fans.
If you missed his previous tour stops (or if you want to experience the madness once again), new Astroworld tour dates have been recently announced. More info can be found here.