Wiretap Conversation Suggests 6ix9ine's Former Crew Was Planning to Shoot Him
The newly surfaced transcript seemingly incriminates Tekashi 6ix9ine's former crew members Kifano "Shotti" Jordan and Jamel "Mel Murda" Jones.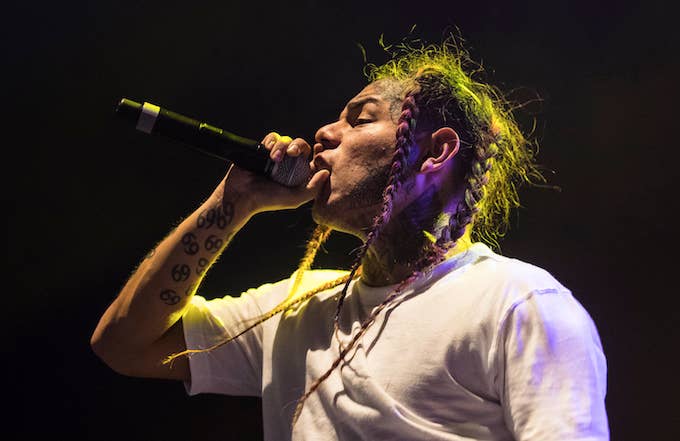 Getty
Image via Getty/Michael Campanella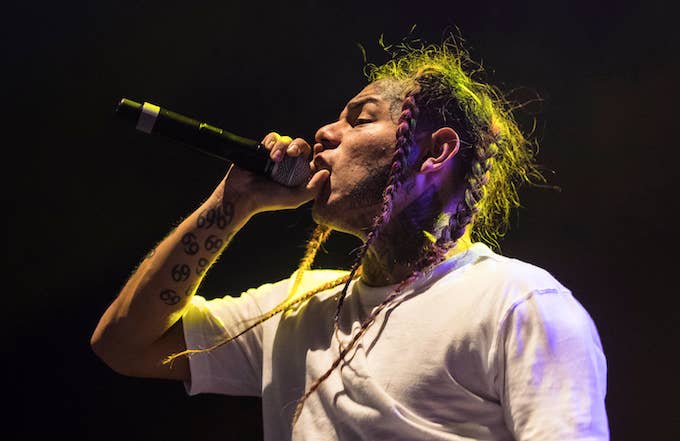 Newly surfaced documents suggest 6ix9ine's ex-associates were plotting to shoot him.
According to TMZ, federal agents wiretapped several members of 6ix9ine's former team. TMZ obtained the transcript of a conversation between Kifano "Shotti" Jordan and Jamel "Mel Murda" Jones. The former allegedly criticized 6ix9ine for being a "snitch" shortly after the rapper had terminated his entire team.
"[6ix9ine] is trying to dry snitch at the same time, homie," Murda said, according to the transcript. "But he keep saying, fuck Tr3way, fuck that n***a, Tr3yway. Ain't no n***a, Tr3way. Fuck Treway."
Shotti responded with a laugh: "I'mma feed him though."
TMZ reports the feds believe "feed" is slang for "unloading bullets."
The conversation reportedly took place after 6ix9ine's appearance on The Breakfast Club, when he explained his decision to fire his entire team.

Shotti and Mel Murda seemingly reference the interview during their conversation. An identified voice is heard saying, "[6ix9ine] is definitely humiliating [Shotti] right now [...] Now he gotta get violated."
"Yeah, super violated. Super duper. Ain't no much he could really do unless he run around with 100 armed securities all day," Mel Murda responds.
The unidentified voice then claims the DUMMY BOY rapper doesn't have enough money to hire that much security, and then suggests that they officially kick 6ix9ine out of Tr3way, a set of the Bloods street gang.
"Just tell that n***a the he not a gang member no more [...] He was never a gang member. N***a, [Shotti] needs to, like, expose him. [Shotti] need to figure it out, but they gotta violate [6ix9ine]."
Days after The Breakfast Club interview went down, the rapper was arrested on racketeering and firearm charges. Shotti, Murda, and other 6ix9ine associates were named as co-defendants and remain behind bars.
6ix9ine's trial is scheduled to begin September 2019. He is now facing 32 years to life in prison.