Red Bull Music Culture Clash is back.
The annual competition is going down tonight in Atlanta, where some of the biggest names in music will fight for the title of 2018's Culture Clash Champion. Just like before, tonight's event will feature four stages and four crews, each of which will attempt to win over the crowd with their unique sounds. Audiences can expect everything from trap and dancehall to electronic and Latin music, as well as a few exclusive tracks and surprises.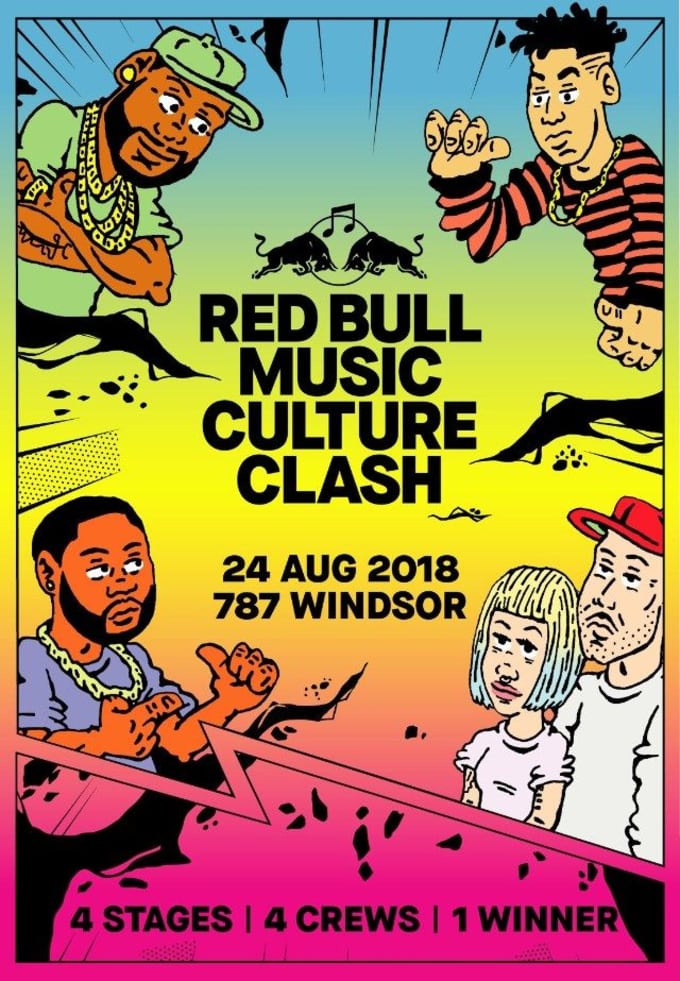 For those who aren't familiar with the Clash, here's a brief breakdown: Each stage is designated to one of the four teams. The crews, led by a music heavyweight, will attempt to deliver "the heaviest sound, best tunes, most effective MC tactics, and most entertaining presentation." The audience will decide the winners of four rounds, until only one team is standing.
This year's crew leaders are:
Zaytoven for the Zaytown Global team, with features by DJ Scream, Dj Babey Drew, DJ Roots Queen, Oj Da Juiceman, Lecrae, DJ Showtime, Digital Dope, and Al Nuke
Mija & Kenny Beats for the Don't Think team, with features by Key!, Rico Nasty, and Zack Fox
Kranium for the Frequent Flyers team, with features by Majah Hype, DJ Self, Masicka, DJ Polish, and Noah Powa
Fuego for the Fireboy Sound Crew, with features by Happy Colors, Fatboy SSE, Pio, David Lee, DVLP, Luyo, and DJ Massacre.
Head over to Red Bull's website to catch the live stream.
This year's event will be hosted by The Breakfast Club's Angela Yee.