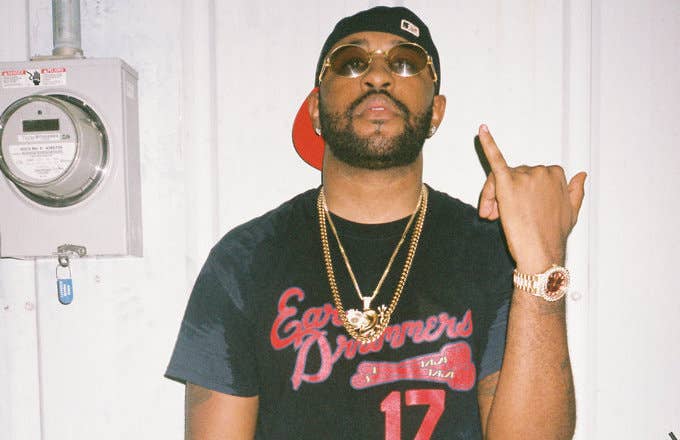 Last Friday, Red Bull hosted its signature Culture Clash event in Atlanta for the first time. A sound battle of sorts, the night was a four-way square-off between some of the top music/production crews around the world: Atlanta's own Mike Will Made-It at the helm of his EarDrummers crew; Canada's EnjoyLife with WondaGurl; Disturbing London of the U.K. led by Tinie Tempah; and Jamaica's Unruly squad, led in spirit by Popcaan, as he was unable to attend at the last second. 
The crews didn't hold back in their quest for victory. In addition to Rae Sremmurd, the EarDrummers brought out Pusha T, OJ Da Juiceman, Ludacris, Crime Mob, Fabo, and Sah Babii, while Disturbing London's special guests included producer Charlie Sloth, Georgia legend Pastor Troy, Sonny Digital, and a video appearance from T.I. EnjoyLife was backed by Rich Kidd, but Unruly had the guest of the night: Atlanta music royalty Jermaine Dupri. After four rounds of intense competition, Unruly edged out the hometown favorites.
25-year-old photographer Gunner Stahl was in the building, and he captured the night's most energetic, and deceptively serene, moments. Peep some of the highlights below.