Zaytoven On What Makes the 'Beast Mode' Series So Special
The producer takes a few minutes out from his recent hot streak to share the secrets behind his and Future's beloved projects.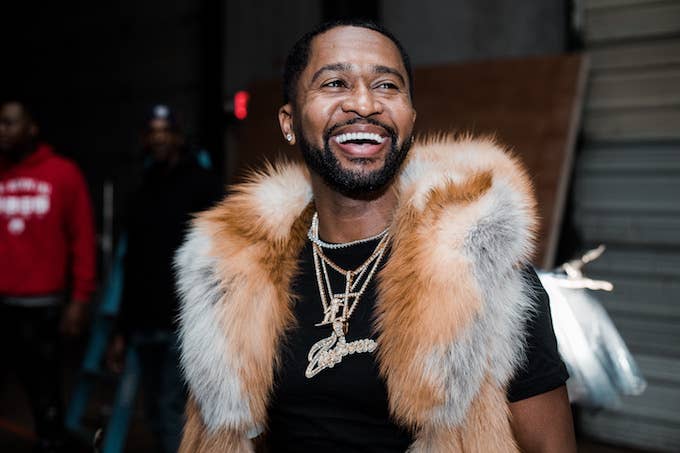 Publicist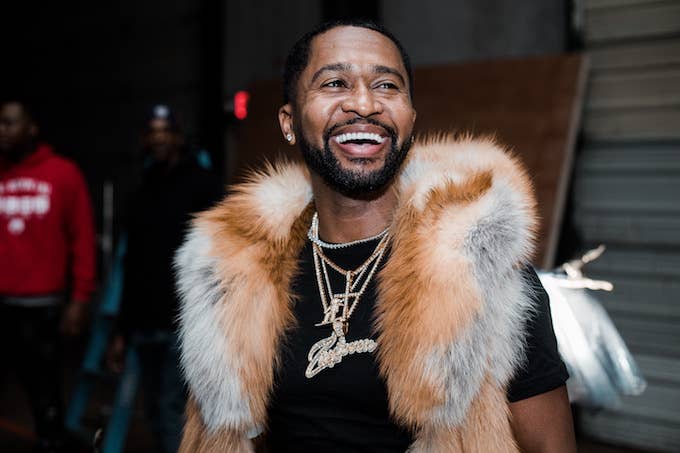 "If you ride around in Atlanta and pull up to the gas station, the songs you gonna hear playing out of peoples' cars is BEASTMODE[2]," Zaytoven tells me about his new collaboration with Future. He's not wrong.
The ATL producer is in the middle of an unusually successful and prolific period, even by his own hitmaking standards. In just the past few weeks, he's released his own album Trap Holizay, a duo project with Lecrae called Let the Trap Say Amen—and, of course, BEASTMODE 2.
The nine-song project, a follow-up to Zay and Future's beloved 2015 project Beast Mode, charted on Billboard, made headlines, and brought their piano-driven, soulful sound to a whole new batch of gas stations. I called Zaytoven to get some insight on what makes BEASTMODE 2 so special.
One of the things people are noticing on BEASTMODE 2 is the interplay between your piano and Future's vocals. When you were making it, were you playing around his vocals or was he singing on top of your finished piano?
He was singing on top of my finished piano. When we're doing projects like Beast Mode— which is very special to me—it's a certain sound. I know you probably read that we did like 100 songs and only chose nine, and a lot of that was due to the fact that a lot of the tracks he rapped on wasn't the Beast Mode sound. It wasn't that piano, it wasn't that feel that Beast Mode was.
All those songs are equally as good as the songs on Beast Mode. They just didn't fit that mold. So I gave him tracks that I felt like had that piano drive, that's that Beast Mode style. Those are the tracks that I picked out for BEASTMODE 2 because this is the sound of Beast Mode. So after I laid piano tracks, he would sing on top of them, and that's how we got our product.
Did you give him a chance to turn anything down? Or were you like, "This is a BEASTMODE track. You're singing on top of this."
No, he really trusted me. Future is a real workaholic, so he's the type of guy that's gonna do more than enough songs to make sure you got everything you need. He left [picking the beats] up to me. I think it turned out well.
Will we hear some of the stuff you recorded that didn't make BEASTMODE 2 on Future's upcoming album? Will we hear it on other projects?
I have no idea. I'm just confident in the fact that we just got a lot of records together.
You know, a lot of times when you're recording with an artist and a producer, sometimes you don't get certain moments or certain feels back, so it's good to have all the songs that we recorded in that moment while we was in that vein. Whenever we need to get that feel back, we got it. Two of the songs that's on BEASTMODE 2 were from when we was doing [the first]Beast Mode. It had that same feel so it's like, okay, this works.
During all those sessions, was it just the two of you? Were there any guest features on any of the 100-odd songs?
It was mostly crew. Casino, Young Scooter, just really the home team. Freebandz, that's basically who was around.
You said that the Beast Mode sound is piano. Can you be more specific? 
I wouldn't just say piano, because I use piano in a lot of my songs. It's the equal balance of piano with being groovy and still street and soulful. I don't know if that all makes sense, but it's the way I feel the music, the way I paint a picture. It has melodies from pianos and it has like a soulful feeling to it. At the same time, it has hard-hitting bass drums. It mixes street with Future bleeding his soul out on top of the music. To me, that's what Beast Mode is. That's the work of art we created together.
I know you did the "Piano Nights" show with Gucci where it was just him on vocals and you on acoustic piano. Could you see something like that with you and Future for BEASTMODE 2?
Man, I would love to do that. That would be one of the best shows you can probably come up with. There's nothing in the works right now but if I could name my dream show, that would definitely be one of them.
Can we expect more Beast Modes in the years to come?
I sure hope so. But I think these projects are classic, so it's not something really we want to risk running into the ground or watering down. We gave you two of them, and they're three years apart.
The sound you created with Future has been pretty influential, and he has not been shy about reminding people of that lately. Did you see him talking on Twitter about his influence? What did you think of that?
Guys like Future and me, we help create and shape the sound of music—not just Atlanta music, but music all over. If you really pay attention to the music being made, a lot of that is very heavily influenced by the stuff that we created. I listen to so many songs that's like, "Damn, this sounds like my music!" I definitely feel where he is coming from.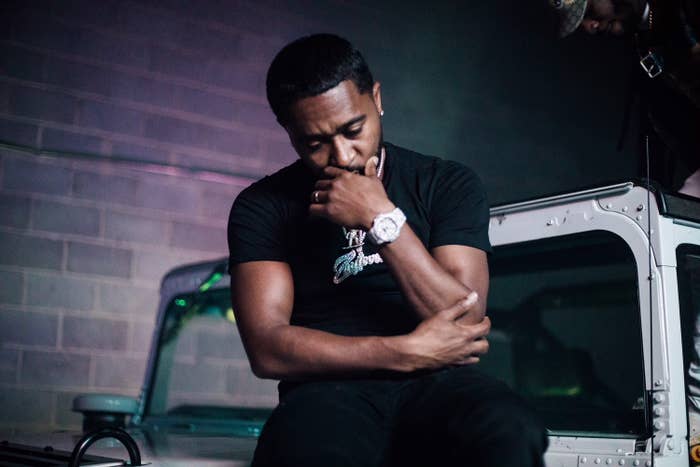 You just did a record with Lecrae. How's that been received?
That's been one of the biggest projects for me this year that I'm very proud of. He has the number one Christian album. The stats on it was so good. This is what I believe in and the type of person that I am, so to do a gospel record with someone like Lecrae, and then to do it as well as it was done, was almost a dream to me.
I'm a church musician. I play gospel music, that's what I do. I never had a chance to produce gospel music, and I did a full album with Lecrae that's the number one Christian album. It's super-big for me. I got kids, I have people that I halfway mentor, so this gives them something they can listen to that's got a different kind of method that I can be proud of. My kids can listen to this through the house as loud as they want to and I really don't have to cringe because of what the rapper's saying. Because kids don't know what they're saying—they're just repeating the music based off how good it sounds. So this is definitely big for me.
What else is coming up for you right now?
Well, I'm proud of the fact that I just put out three major albums in 30 days. I put out Trap Holizay, Let The Trap Say Amen, and BEASTMODE 2. I'm very very excited and proud of that. So now it's time to celebrate. I got a movie Birds of a Feather 2, and I will be dropping that July 26. This is the story behind all the work I been doing. It's a story that tells the type of person I am, how my work ethic is, and how I get down with the music. So I am very excited about that.