Rich the Kid Drops New Mixtape 'Rich Forever 3' f/ Jay Critch and Famous Dex
Check out a stream for Rich the Kid's new mixtape, 'Rich Forever 3.'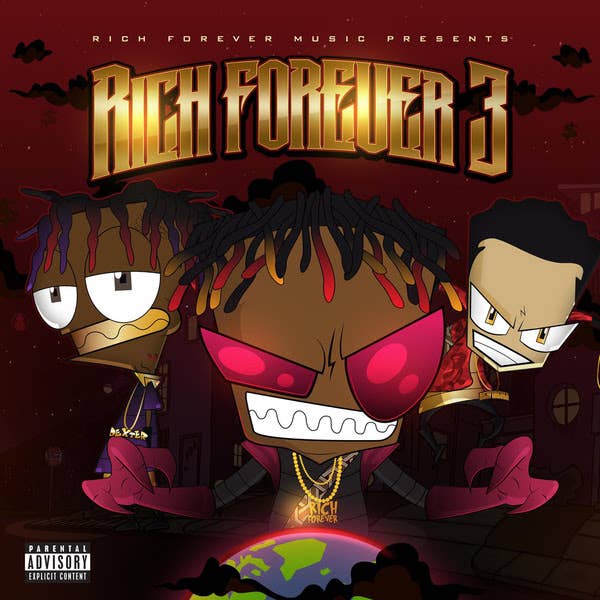 Publicist
Image via 300 Entertainment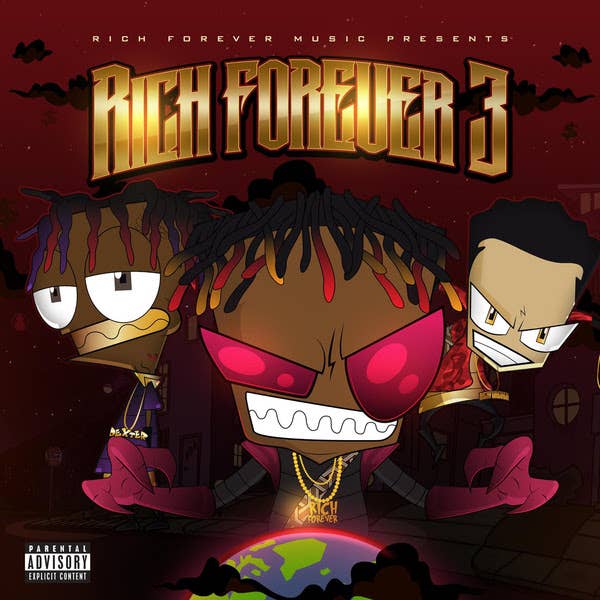 Rich the Kid has been popping up alongside all sorts of big-name artists in the last year or so, rubbing elbows with the likes of Kendrick Lamar, Young Thug, Quavo, and more. The 24-year-old has been working hard to establish his own record label, Rich Forever Music, and the latest offering from the imprint is Rich Forever 3, a collaborative project featuring him, Jay Critch, and Famous Dex.
Rich Forever 3 comes after a series of delays, but fans of the trio can stop stressing and finally listen to the final product. There were no big features necessary on this one; Rich Forever 3 is meant to be a showcase of the label's talent and synergy, so they go it alone here. That's a change of pace from previous entries in the series, which featured everyone from Playboi Carti to Wiz Khalifa. The outside help comes by way of the production on the project, with Lab Cook, Richie Souf, Pierre Bourne, Laron, K Swisha, and 808 Shawty all contributing.
It would have been nice to get some more of the music Rich the Kid has teased—you can't just share video from the studio with Kendrick and then not drop it!—but you can't get everything you want all at once.
You can listen to a full stream of Rich Forever 3 below and purchase the project on iTunes.