Joey Badass took to Twitter Thursday to reveal the full title and release date for his new album, AABA. The project is officially called All-Amerikkkan Bada$$ and will drop April 7. He shared the news with a video showing him breaking an American flag-styled glass with a bat. That plus the title should give fans an idea of where he's going thematically with the new project.
Thus far, Joey has released two tracks from AABA: the politically charged "Land of the Free," produced by Kirk Knight and 1-900, and "Devastated​." He's also sprinkled in a few other releases not tied to the project with "Victory" and "Front & Center."
ALL - AMERIKKKAN BADA$$ available everywhere 4/7/17 🇺🇸🇺🇸💰💰

— BADMON (@joeyBADASS) March 2, 2017
More recently, the Brooklyn rapper claimed he's a better bar-for-bar rapper than 2Pac, which raised some eyebrows:
That confidence will more than likely be highlighted on AABA. An iTunes pre-order for the album is already available in New Zealand, which lists the image below as the album cover: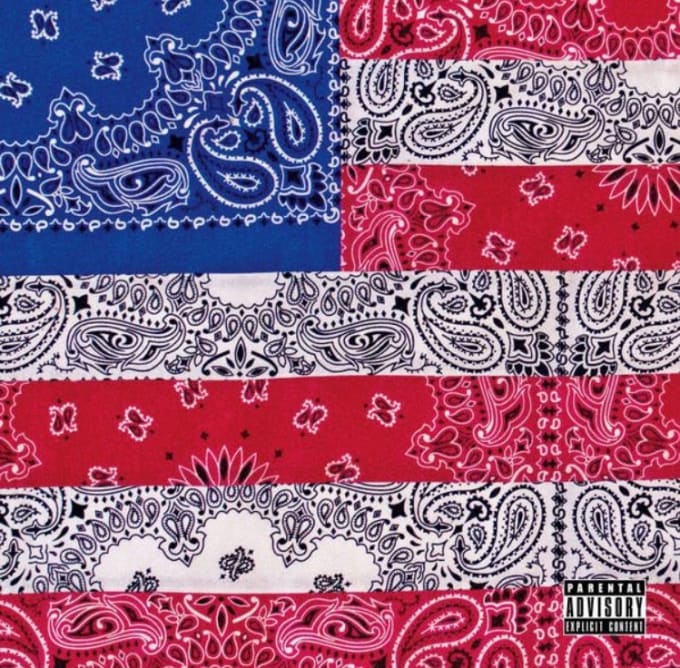 "Land of the Free" and "Devastated" are both included on the tracklist for the project, along with 10 as-yet-titled tracks. We'll update this story when more information is available.