Leave it to Danny Brown to connect with Jonah Hill for a music video; that's just how the Detroit MC flexes these days. Brown shares the visual for "Ain't It Funny" off Atrocity Exhibition, and Hill pulled out all the stops to help deliver an entertaining performance on the director's end.
The two teased the collaboration yesterday with a cryptic message on social media before posting up a Periscope to stream the video live. You can skip to the 54-minute mark to watch it here or watch above.
Dropping something live with the bruh bruh @JonahHill tomorrow - 5pm ET🔥 pic.twitter.com/B8HzoOFvdM

— Danny Brown (@xdannyxbrownx) March 27, 2017
In the video, Brown finds himself playing Uncle Danny, where Gus Van Sant ("dad"), Joanna Kerns ("mom"), and Alice Avery ("sister") round out the family. Oh yeah, and an annoying little brat "brother" who's appropriately credited as "this fucking kid."
Without giving too much away, the video for "Ain't It Funny" offers a disturbing take on '80s sitcoms. You might not be able to watch Growing Pains the same way ever again.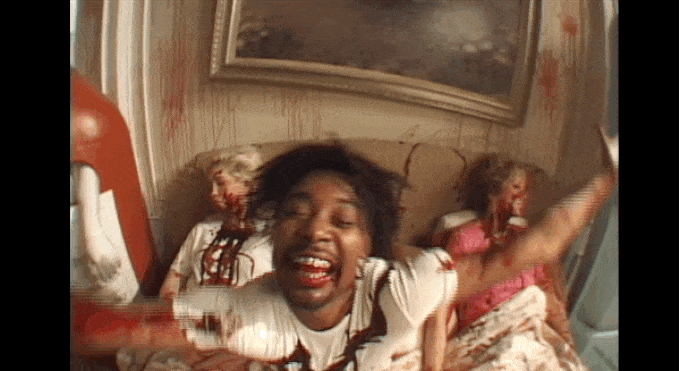 In related Danny Brown news, it turns out the rapper found himself included in one of Dave Chappelle's Netflix special The Age of Spin, where the comedian told a story about the time he smoked weed with a few rappers in Detroit. Brown took to social media to claim he was one of the rappers involved.
Brown has a handful of show dates lined up for the next few months; you can check out the full schedule on his official website.
d0ZWtjOTE68r9R3Bf2yXUTaZeZmCcA55