The Weeknd Scores His First Number One Album With 'Beauty Behind the Madness'
The album had an impressive first-week showing, which isn't exactly a surprise given that it's absolutely stacked with singles.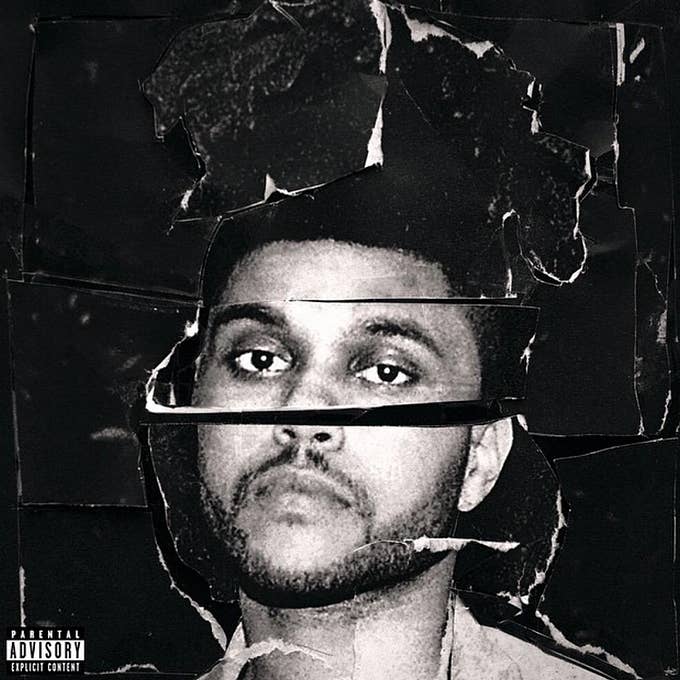 As an army of basics continues to make the argument that there was no "song of the summer," everyone else is busy still listening to The Weeknd's "Can't Feel My Face." The love-as-drugs instaclassic, alongside its fiery video, is most definitely a song of the summer, if not one of the best songs of the year. As expected, Beauty Behind the Madness is stacked with equally brilliant moments of peak Weeknd. Thankfully, it would appear that more than 300,000 people already know this:
According to Hits Daily Double, The Weeknd moved 325,267 copies of Madness, a figure clearly strong enough to score him his first number one album. When track and streaming equivalents are considered, Madness actually moved more than 400,000 copies in its first week. By comparison, Kiss Land debuted at number two in 2013 with slightly less than 100,000 in sales.
Halsey, whose debut album Badlandsalso debuted this week, has her own reasons for celebration. Off the strength of the low-key great "New Americana," the 20-year-old Astralwerks artist turned hype into reality with just under 100,000 in sales. Elsewhere, there are apparently still people who either haven't heard Taylor Swift's 1989 or are just really into purchasing multiple copies of the same album.